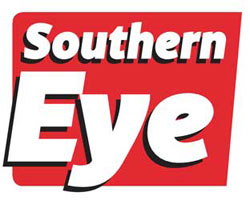 Mabhanditi hitmaker and award Zimdancehall artiste Tawanda Mumanyi, aka Seh Calaz, will have a debut show at the popular club joint — Club Forty-40 on June 15.
BY SHARON SIBINDI
The 24-year-old Harare artiste rose to stardom with songs such as Mabhanditi, Mumota Murikubvira and Kwatinobva Kwakasiyana Siyana and is known in the contemporary Zimdancehall music arena for his signature Check Check Check! lyrical chant which features in most of his songs.
Sibanengi Ndebele, aka DJ Mzoe, who doubles up as an entertainment manager at Club Forty-40, confirmed the show yesterday.
"It's going to be one of the best nights ever in Bulawayo as Seh Calaz will be having his first tour at Club Forty-40," he said. "Most young people these days are into Zimdancehall tracks and this song Mabhanditi is one of the national anthem in most clubs."
Seh Calaz is expected to perform from 8pm till the wee hours and will give revellers a taste of test of latest offerings from his new album.
Local artistes, Center Party, Senko, Master Jeftas and Bovas will get a chance to share the stage with Seh Calaz. DJs Theo, Mzoe, Kai 1, Pronic and Teflon would warm up the decks ahead of the show.
In an interview Seh Calz's manager Godfrey Bakasa said he was happy they will entertain Bulawayo and people should expect fireworks.
"We are honoured to fully entertain Bulawayo fans and this is the first time Seh Calaz will perform at Club Forty-40," he said.
"Seh Calaz will put up a show and will perform new tracks from his album."
Bakasa said people should come prepared and have more energy for the day. Seh Calaz had grand entry into the music industry in 2013 with his song Mabhanditi and has managed to scoop five awards – best vocalist in 2013 and 2014, best video in 2014 and best club hit in 2014.
He was born in Harare and grew up in Mbare suburb.