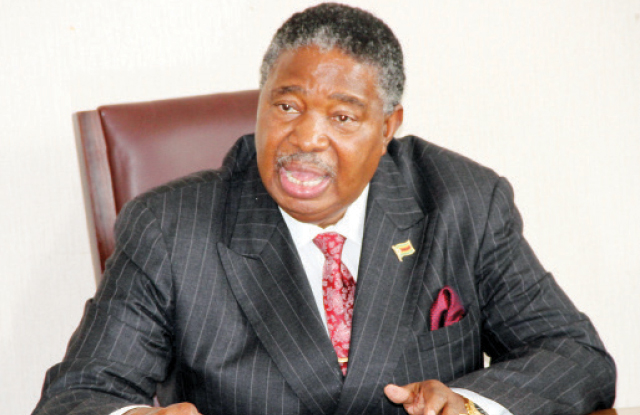 VICE-President Phelekezela Mphoko has been accused of using his political muscle to by-pass environmental regulations after he recently lobbied for the reopening of Penhalonga-based DTZ-OZGEO Gold Mine, whose licence was suspended in 2013 for violating environmental laws.
BY OBEY MANAYITI
Mining watchdog Centre for Research and Development (CRD) in a statement yesterday urged Mphoko to stop politicising the issue and respect provisions of Statutory Instrument 92 of 2014 which banned riverbed mining.
DZT-OZGEO is involved in gold and diamond mining in Manicaland province and is jointly owned by the Development Trust of Zimbabwe and a Russian company, Econedra Limited.
Its gold mining operations in Penhalonga were suspended by the Environmental Management Agency (EMA) in 2013 for practising environmentally unsustainable mining activities along Mutare River.
But Mphoko recently called for the reopening of the mine saying its closure had caused government to lose a lot of money in potential revenue.
"The Centre for Research and Development raises a red flag over the continuous lobbying by Vice-President Mphoko on behalf of DTZ-OZGEO gold mining company that the ban on gold mining operations in Penhalonga must be lifted against environmental laws," CRD said.
"The State has a constitutional obligation to ensure that business complies with national laws and respect human rights. Mining operations in Mutare River have violated human rights and government must be seen to be helping the community to claim their environmental rights other than speaking for the mining company.
"The CRD condemns this continuous practice where politicians abuse their Executive powers to promote selfish economic interests of business enterprises at the expense of environmental socio-economic rights of communities living in resource-rich areas in Manicaland."
Instead, the organisation urged Mphoko to assist displaced Chiadzwa villagers get compensation from diamond miners in Marange.