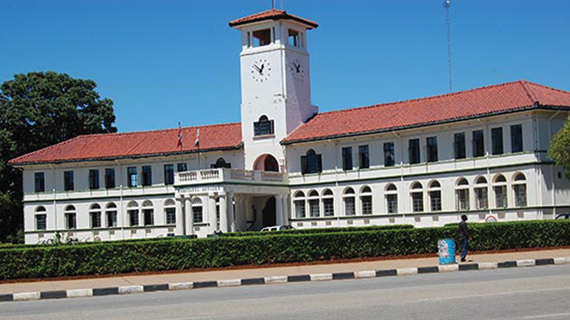 GWERU City councillors no longer enjoy the benefits of food and refreshments after council meetings following pressure from workers who accused them of wasting ratepayers' money.
By Stephen Chadenga
The councillors used to go to Fairmile Hotel for lunch after their meetings before they partook of refreshments at the mayor's parlour.
When workers went on strike in April, they accused councillors of being extravagant and offsetting a $56 000 debt at Fairmile in exchange of food for councillors.
The councillors no longer get travel and subsistence allowances should they attend meetings or trips outside the city.
"We have to continue engaging the provincial administrator and workers' committee over the issue of travel and subsistence allowances," town clerk, Daniel Matawu said at a recent full council meeting.
It emerged during the meeting that some councillors who had used their own money to travel to Bulawayo for the Trade Fair were failing to get reimbursements.
Some councillors who went to Chiredzi for a boxing trip early this year were reportedly ordered to pay back the allowances they got by Local Government minister Ignatius Chombo.
"The problem is those councillors went on that trip as part of council business and yet they are now being asked to pay back the money they received as part of allowances.
"Where do councillors get such money," queried Ward 10 councillor, Charles Chikozho.
In April this year, Southern Eye reported that Gweru councillors gobbled a staggering $244 581 in travel and subsistence allowances between September 2013 and February this year.
The travels, which were study tours, induction workshops, local government meetings, trade fairs and funerals, among others, drew the ire of workers.