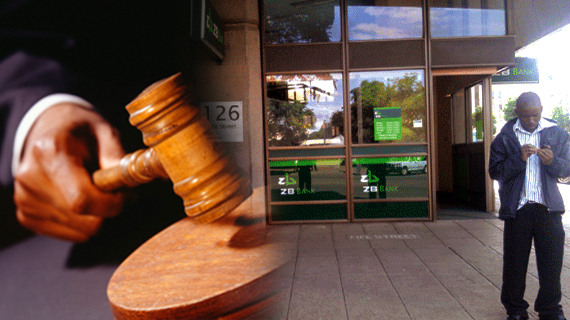 A FORMER ZB Bank teller in Bulawayo who was charged with defrauding the financial institution of $65 448 has been acquitted for lack of evidence.
BY SILAS NKALA
Yevai Azizi (28) had denied the fraud charges and applied for discharge at the close of the State case citing lack of evidence when she appeared before Bulawayo senior magistrate Gladmore Mushove last week.
On Monday, the court upheld her application and acquitted her, saying the evidence brought to court did not link her to the crime.
Prosecutor Jeremiah Mutsindikwa had told the court that sometime in January 2012, Azizi was employed by ZB Bank as head teller.
Her duties, among others, were to receive cash in treasury bundles from tellers at the end of each day and to check whether the cash bundles corresponded with the attached labels.
She would seal off the cash bundles and deposit them in the bank vault.
It was the State's case that between January and February 11 2012, Azizi received seven cash treasury bundles consisting of $20 notes amounting to $10 000.
She allegedly opened the bundles and stole cash amounting to $65 448.
To cover up her tracks, she allegedly inserted $1 notes between the $20 notes and re-sealed the cash bundles.
On February 11 2012, Azizi, who was due for leave, handed over the sealed bundles to Joanne Mudzimbgwa purporting that each bundle contained $10 000 made up of $20 notes.
On February 15 the same year, spot checks were conducted by internal auditors who discovered the bundles in Lydia Hungwe's possession had a shortfall of $65 448 and were bearing Azizi's signature.
The bank allegedly suffered a prejudice of $65 448 and nothing was recovered.