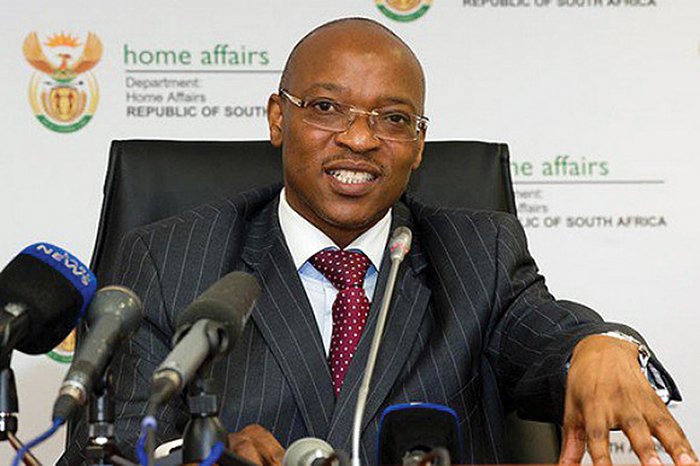 SOUTH Africa has reportedly given Zimbabweans whose applications for work and business permits were turned down to appeal the decision, giving a lifeline to thousands of immigrants facing deportation.
BY NQOBILE BHEBHE
The neighbouring country is expected to issue Zimbabweans with new special permits by end of July.
South Africa first issued the special permits in 2010 to regularise the stay of thousands of Zimbabwean illegal immigrants in that country.
The permits expired last year before the special dispensation was extended to 2017 and permit holders were required to apply for renewals.
However, the Zimbabwe Community in South Africa (ZCSA), an organisation assisting Zimbabweans to comply with the new permit system says thousands failed to regularise their stay.
ZCSA chairperson Ngqabutho Mabhena told Southern Eye that after engaging SA Home Affairs director-general Mkuseli Apleni on Monday, his group had been given assurances that those who had their applications rejected would get another chance.
"Those who applied in November last year and are yet to get permits should not panic as everyone will be contacted," Mabhena said.
"All ZSD (Zimbabwe Special Despensation) permits should be issued by the end of July 2015.
"Those, whose permit applications were rejected for one reason or the other, will be allowed to appeal against the decision.
"The issue of those who applied for DZP (Dispensation for Zimbabwe Project) permits in 2010, but did not receive them and were unable to reapply, will be looked into.
"However, no new applications will be considered for those who never took advantage of the special permits."
The Monday meeting was organised to review the permit process.
South Africa's Home Affairs department has reportedly processed more than 100 000 ZSD permits since October last year.
The permits were given to Zimbabweans who held the DZP permits which are valid until December 31 2017. A DPZ permit allowed Zimbabweans to remain in South Africa and apply for a visa relevant to the terms of their stay in that country.
The actual number of Zimbabweans in South Africa is not known although there were reports the number could be between one and three million people.
Illegal immigrants in South Africa took centre stage last month in the aftermath of xenophobic attacks that rocked the country. Zimbabwe repatriated 1 000 people who were affected by the attacks.
President Robert Mugabe has refused to take responsibility for the influx of Zimbabweans into South Africa, saying most people were misled into believing that the neighbouring country was a "heaven".