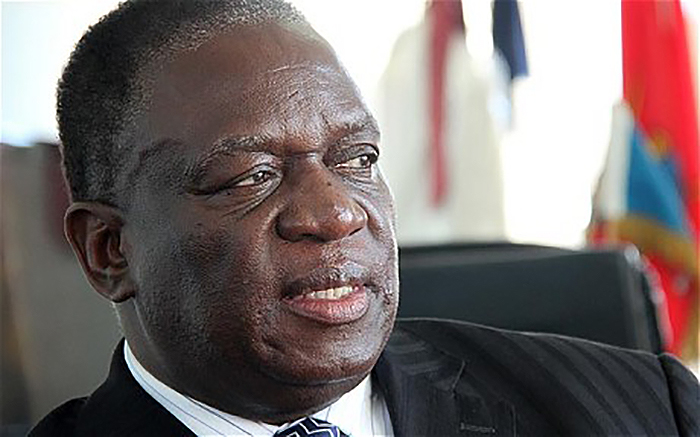 VICE-PRESIDENT Emmerson Mnangagwa on Monday reminisced over his time as a political prisoner under colonial rule saying he was forced to use toilet paper as an exercise book.
BY NQOBANI NDLOVU
Mnangagwa said he was described as a "top terrorist" by Rhodesian Prime Minister Ian Smith regime during his years in prison, adding he spent most of his time doing correspondence courses.
"I was among the first 'top terrorists' at the time, kept in leg irons in solitary confinement the whole day in prison," Mnangangwa said.
He said he spent two weeks at Grey Prison before he was transferred to Khami Maximum Security Prison on the outskirts of Bulawayo.
The Vice-President was speaking during a donation of foodstuffs and rolls of toilet paper — all worth $12 000 — to Grey Remand Prison by businessman Raj Modi.
"During our time in prison, there were no such donations. These packs of tissue paper remind me of those days when I was using them as an exercise book for my correspondence studies until I passed all my subjects," Mnangagwa said.
"One of my English teachers was stingy with marks and used to give me four out of 10 for every assignment, but I passed.
"I enrolled for further studies as a lawyer with five others including President Robert Mugabe and the late Edson Zvobgo, but I will not tell you who excelled," he said, adding prisoners should not be forgotten as they were part of society and should be inspired by his attainment of qualifications in jail.
The VP was saved the hangman's noose by his young age and he has said this is the reason why he is against the death sentence.
Mnangagwa said he fell in love with beans in prison and "up to today, I always insist on having beans on my table".