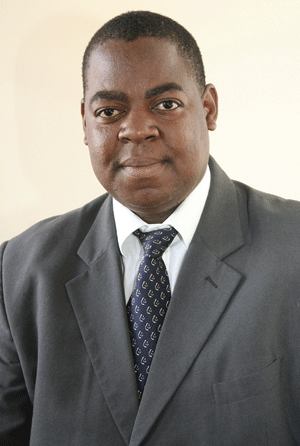 ALPHA Media Holdings (AMH) Group Editor-in-Chief Vincent Kahiya has called on media organisations to embrace citizen journalists and new technology to remain relevant in the fast changing information super highway.
BY Tafadzwa Kachiko
Addressing media lecturers and students at the Great Zimbabwe University press club last Friday, Kahiya said: "These people were a nuisance two years ago, but now they are our comrades — citizen journalists are useful people to have.
"Recently we had breaking news about Eagleliner (bus) which came from a vendor. There is need, therefore, to work with the new player invading our space. There is need to co-operate rather than compete with them."
Kahiya said there was need to consider the plight of citizen journalists when calling for the realignment of media laws to ensure that they were protected by the law as they go about executing their duties.
"What we need to start advocating for is the protection of newcomers. Let's start talking much about press freedom, our readers are no longer mere readers, but participants as well so we need to start thinking about how to incorporate them and their protection," he said.
Kahiya hailed telecommunications operators for aiding the dissemination of news.
"We send out news to 100 000 people through their cellphones every morning for less than a dollar," he said.
"This started when we liaised with Econet and Telecel who are getting more than half of the revenue in this deal.
At the moment I am not worried about what The Herald does, I am worried about what will happen if the network service providers start news organisations." He said there was need to consider publishing news online seriously in order to reach out to more readers.
"Picture yaTezvara which started on WhatsApp and then went on Facebook reached two million people on Facebook," he said.
"We rarely touch 480 000 with hard copies, but that story (Picture Tezvara veshort) reached about 600 000 when we wrote it and reached a million on our website. That thing we have (newspaper) is slowly getting disrupted."