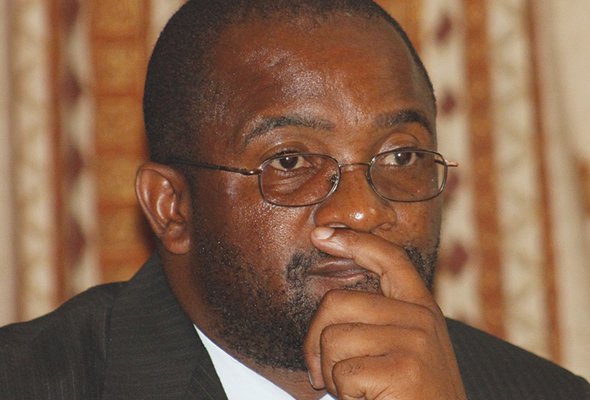 ZIMBABWE Electoral Commission (ZEC) has begun complying with the electoral laws after they made available the first electronic copy of the voters' roll, MDC-T has said.
BY BLESSED MHLANGA
MDC-T secretary-general Douglas Mwonzora confirmed the development in an interview over the weekend after addressing a "No Reforms, No Elections" rally in Mbizo, Kwekwe.
"The regime is buckling and has begun to comply with our demands. Recently, they (ZEC) gave us an electronic voters' roll for the Chirumanzu-Zibagwe and Mt Darwin constituencies. They informed us that they are in the process of compiling the voters' rolls of other areas," he said.
"This is obviously a result of our sustained 'No Reforms, No Elections' campaign. ZEC also wrote a letter asking us to outline the reforms which we would want to see before we consider taking part in the elections and we have since responded to their request."
Mwonzora said with the reforms taking shape, his party was certain that it would contest the next elections.
"Throughout its history, the MDC has been underestimated and its electoral behaviour is cyclical. In 2000, it had 52 seats, in 2005 it had 41 seats, in 2008 it had 121 seats, in 2013 it has 91 seats now. In 2018, it is going to have more, if not 300 seats. That's the behaviour of the MDC," Mwonzora said.
In his address, Mwonzora took a dig at Vice-President Emmerson Mnangagwa saying the Zanu PF strongman stood no ground against MDC-T leader Morgan Tsvangirai if he was elected the ruling party's presidential candidate, as he had twice lost dismally to the opposition party's Blessing Chebundo in Kwekwe constituency.
"He could not even stand elections against Chebundo. He was defeated twice and had to move to Chirumanzu-Zibagwe. Imagine what will happen if he was to face Tsvangirai," Mwonzora said.
Addressing the same rally, MDC-T vice-chairman Morgan Komichi said the divisions in Zanu PF presented his party with a rare opportunity to rebuild and offer Zimbabweans with alternative and credible leadership.
"This is a God-given opportunity for us to take advantage of the divisions and fights in Zanu PF," he said. "We have to be united and focused so that we offer alternative and credible leadership for this country."