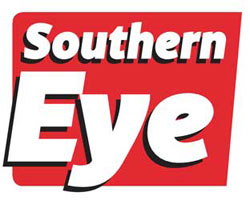 Tsholotsho . . . . . . . . . . . (1) 1 Dongo Sawmill . . . . . . . . (0) 1
TSHOLOTSHO Football Club missed a penalty and then failed to hold on to their slender lead to settle for a third draw of the season against Dongo Sawmill in a Castle Lager Premier Soccer League match played at White City Stadium yesterday.
BY THANDIWE MOYO
The draw was the fourth for Dongo who are still to taste victory after 10 league encounters and are anchored at the bottom of the log standings with just four points.
Tsholotsho are not too far off as they are 13th on the log with nine points.
Ocient Ncube scored for Tsholotsho in the 41st minute of the match after missing a penalty in the ninth minute, while Dongo Sawmill got their equaliser from substitute Stephen Elias in the 71st minute.
Dongo Sawmill assistant coach Dananai Chinowawa said the point was a great achievement for his side.
"We must keep on working, but I want to thank my boys because at home, we are under pressure. The supporters are not patient enough, that is why we manage to play better away. It is a great achievement because you can survive relegation or take the championship with just one point," he said.
Tsholotsho assistant coach Sithethelelwe Sibanda said: "It was a good game. The boys created a lot of chances and we could have won by many goals, but it is good that we managed to collect a point. It happens in football. There instances where one can finish or miss from point blank range.
"We continuously work on that and make sure that the young boys get that composure in front of goal. Sometimes it's not about technique, but the composure in front of goal and I think the young boys with each game they are coming up and one day, they will come right."
Nine minutes into the match, Tsholotsho were awarded a penalty by referee Allan Bhasvi after he adjudged that Dongo captain Evans Chikwaikwai had handled William Stima's shot from a dead ball situation inside the box.
But Ncube threatened the birds with a wayward effort to give Dongo some breathing space. But he came right in the 41st minute when he headed home the opener for his side following a cross from Stima.
In the 71st minute, Last Jesi, who had just come in for Shepherd Sithole, took a cornerkick which was his first touch and sent the ball into the box which was met by a powerful header by Elias for the equaliser.