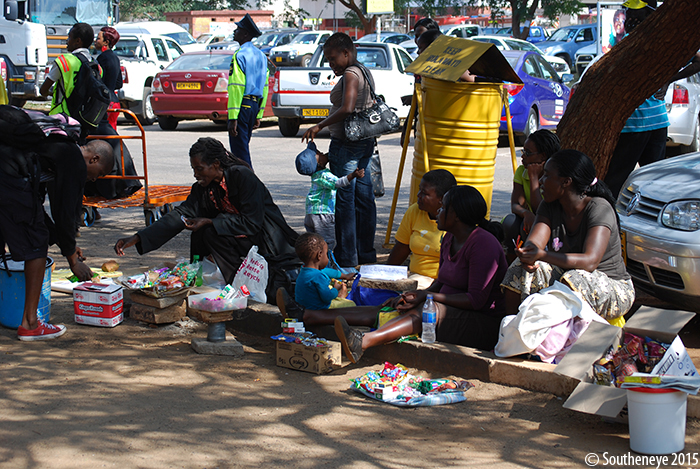 BULAWAYO City Council has given vendors the green light to operate in the city centre to avoid running battles between traders and the city authorities, Southern Eye has learnt. BY SILAS NKALA Zimbabwe Chamber for Informal Economy Association (ZCEA) Matabeleland Region president Edward Manning said vendors were working well with council unlike in other cities and towns such as Harare where clashes with authorities were common.
He said Bulawayo mayor Martin Moyo recently said council would not chase vendors from the city centre because there were no jobs for the people as industries are closing.
"As ZCEA we have engaged the city council over the vendors operating in the central business district and the council agreed that they should continue operating," Manning said.
"The mayor said the council cannot chase away vendors from the city because industries have closed and people have no jobs and vending is their only available employment."
He said ZCEA had engaged the local authority on behalf of vendors who operate without licences.
Manning said the unlicensed vendors pledged to pay $1 every day after selling their wares.
"There are some vendors who have not yet acquired licences to operate due to the delay in processing and long queue," he said.
"These pledged $1 per day while their licences are being processed.
"We have engaged lawyers so that they assist in engaging the council on that and it appears the council agrees with that."
Manning said his association and the vendors it represented were very pleased with the conduct of the city fathers on the issue of vending in the city.
Bulawayo has since 2008 witnessed an upsurge in the closure and relocation of companies from the city leaving thousands of people without jobs.
This has resulted in many people turning to vending for survival.