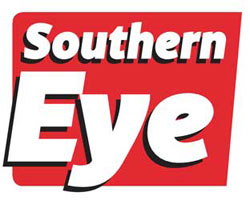 AFTER Match Day Nine of the 2015 Castle Lager Premier Soccer League, things are not looking any good for the newcomers promoted from Division One as they wallow at the bottom of the log standings. BY FORTUNE MBELE
Tsholotsho, WhaWha, Flame Lily and Dongo Sawmill could be back in the lower division next year if they don't up their game with six matches remaining to the close of the first half of the season.
The Matabeleland North side, Tsholotsho, perched on position 13, came into the league with a bang and gave their supporters some hope by beating Harare City 1-0 in their first game away in the capital, but have struggled of late, losing their last three matches.
On Saturday, they fell 0-1 to How Mine at Luveve after losing to resurgent Chapungu at White City and being clobbered 3-0 by FC Platinum at Mandava.
Before that it was a goalless home draw to Buffaloes, collecting their last set of maximum points against another struggling newcomer WhaWha with a 2-0 win at Ascot on April 11.
Before that they had drawn against Hwange, lost to Chicken Inn and to Highlanders.
They have just picked up eight points in nine matches before they clash with fellow strugglers Dongo at White City Stadium on Friday in their 10th game of the season.
Coach Lizwe Sweswe is, however, putting on a brave face.
"It is just a matter of time and we will come right. It is just a bad patch and not an issue.
What we just have to do is to score goals and that is how you win games and pick up points.
If we can collect 21 points in the first half of the season, then it will be good for us," Sweswe said yesterday.
After Dongo, they are away to Dynamos, host Caps United, hit the road to high-flying Triangle at Gibbo before hosting Flame Lily and travelling to Harare for ZPC Kariba.
It's the same story for WhaWha, who have also picked up eight points from nine games, with only two wins, two draws, five defeats and on position 14.
Coached by Lloyd Mutasa, the Midlands outfit has of late become the league's punching bag, losing 0-6 to How Mine at Barbourfields on Africa Day and receiving another half dozen from Triangle at Gibbo on Sunday.
One would have thought that after edging defending champions Dynamos 1-0 at Ascot last Thursday, the prisons outfit would come out guns blazing against Triangle, but that was not to be.
They host ZPC at Ascot on Saturday before taking on Highlanders at BF, Hwange (home), Buffaloes (away), the Gweru derby against Chapungu and finishing off the first half away to Dongo.
Fellow prisons side Flame Lily have won only once, beating log leaders Triangle, but have five defeats on their back, with three draws, five defeats and only six points in the bag in nine matches.
They handed Hwange their first win this season on Sunday at Colliery and they second from the bottom of log standings.
Coach Nesbert Saruchera had this to say yesterday: "It was a good game against Hwange, but we lost. We have players that are new, who have never played in the Premiership and we are hoping that with the exposure they are getting they will improve.
We are fighting to improve our position on the log and hope to maintain our status in the league. I am sure we will not go down." They are home to Buffaloes on Saturday.
It's not looking good for Dongo Sawmill, who are at the basement with only three points from nine matches, picked up from three draws.
Coached by Shadreck Mugurasave, Dongo are yet to win a match in top-flight and on Saturday were walloped 0-3 by Chapungu at Ascot.
Dongo are in Bulawayo on Friday against Tsholotsho before hosting Caps United.