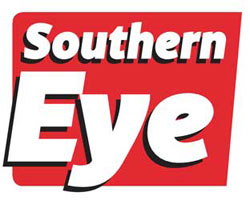 TSHOLOTSHO . . . . . . . . . . . . 0 CHAPUNGU . . . . . . . . . . . . (0)1 Tsholotsho succumbed to their second consecutive defeat after visiting Chapungu returned to Bulawayo to collect another set of maximum points at in a Castle Lager Premier Soccer League (PSL) match at White City Stadium yesterday.
BY THANDIWE MOYO
The loss sees Tsholotsho move down the log standing with eight points from two wins and two draws, while Chapungu are seemingly realigning the campaign after a bad start.
Chapungu got their solitary goal from Maxwell Mavhuto in the 60th minute after a Tsholotsho defender flicked the ball onto his path and he responded by tapping it in beating goalkeeper Chang Mariyoni who was slow to react.
"I'm happy with the performance considering that we were playing away from home. I'm happy although we could have scored more goals," Chapungu coach John Nyikadzino said.
"We had many chances especially in the first half which I thought we could have utilised. I'm happy with the character and determination of my players," he said.
Nyikadzino attributed his team's performance of late to their 1-0 win over fallen Bulawayo giants Highlanders at Barbourfields last month.
"The Highlanders game that was the turning point.
We have not lost since then and that was a confidence-giving win for us," he said.
Tsholotsho's Lizwe Sweswe said they did not utilise the scoring chances they had.
"The boys played very well, but it wasn't our day.
You could see the chances that we missed and that soft goal which they scored that it was not our day.
It won't affect us going forward. It's a matter of building up the players.
These are young boys and it's their first time in the PSL so there is no pressure.
It's only a matter of settling. We are not taking chances in the next game," he said.
Tsholotsho C Mariyoni, M Phiri, D Dzvinyai, T Ncube, B Ncube, K Chitiyo, B Ncube (I Sibanda 60th minute), Q Ndebele (S Gorogodyo 52nd minute), N Moyo, W Sitima, L Chikuhwa (E Phiri (7th minute) Chapungu R Mazingi, W Ngonya, H Mugoniwa, M Muchangani, B zabula, M Mavhuto (M Dikinya 62nd minute), G Phiri, T Mombeshora (N Murisa 46th minute), T Chitora, R Mhlanga (P Marufu 72nd minute), A Tavarwisa