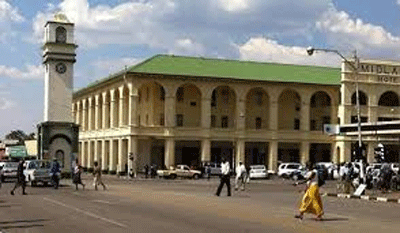 Gweru City Council clinics were yesterday turning away patients after nurses joined the strike by employees of the local authority that began on Tuesday. by Stephen Chadenga
Council workers are demanding unpaid salaries and bonuses dating back to last year.
The local authority operates three clinics in Mkoba, Mtapa and Senga suburbs.
Workers went on strike this week after the municipality failed to pay them their April to July 2014 salaries and bonuses.
The employees received their December 2014 salaries early this month with the local authority citing a massive drop in its revenue inflows for the delay.
Council's health services director Christopher Ruwodo could not be reached for comment yesterday.
But workers' committee chairperson Cornelia Selipiwe said the strike would continue until council had resolved their grievances.
"We will continue withdrawing our labour until our demands are met," Selipiwe said.
However, Gweru mayor Hamutendi Kombayi appealed with workers to return to work as the cash-strapped municipality was making frantic efforts to raise money to pay them.
"I appeal to the conscience of workers to bear with us as we make efforts to raise money for their back pays," Kombayi said.
"The economic problems are not unique to Gweru council alone, but the country as a whole."
The majority of the country's local authorities are struggling financially after the government in 2013 ordered them to write off bills that accumulated since 2009 in a move that was described by many as a Zanu PF vote-buying gimmick.
Meanwhile, board members of council's closed beer undertaking, Go Beer Breweries, are getting $100 in monthly allowances even when the brewer is not producing.
According to minutes of a recent council meeting, the local authority agreed that the board members should be paid the stipend with effect from August 1 2014.
"Members noted that council agreed to pay Go-Beer Breweries board members an allowance of $100 per month, but had not yet started implementing the resolution," part of the minutes read.
"It was then agreed that council pays the board members of Go Beer Breweries an allowance of $100 per month with effect from August 1 2014."
Go Beer closed shop last year in July and most of the permanent employees were sent on unpaid leave, while council instituted investigations into operations of the opaque beer concern.
The liquor undertaking was closed after it emerged that it was financially straining the already cash-strapped local authority.