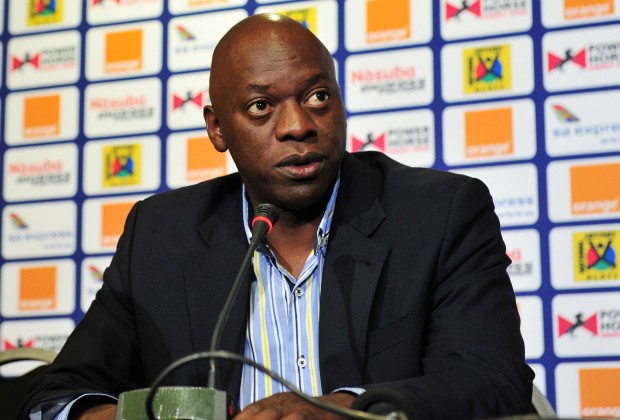 JOHANNESBURG — Former Warriors coach Ian Gorowa is threatening to report the Zimbabwe Football Association (Zifa) to world soccer governing body Fifa, in a bid to recover money which he claims is owed to him.
Fifa recently expelled the Warriors from the 2018 World Cup qualifiers as punishment for failing to pay former coach Jose Claudinei Georgini, also known as Valinhos.
Zifa told BBC Sport they "acknowledge" they owe Gorowa money, and are "in the process" of working out a payment plan. Gorowa was in charge of the Warriors in 2013, but quit the following year after Zimbabwe failed to qualify for the 2015 Africa Cup of Nations (Afcon) finals.
He claims he is owed close to $100 000 in salary arrears which he says he has failed to recover despite repeated reminders to Zifa as well as the country's Sports ministry.
Gorowa told BBC Sport from his Johannesburg base that his patience has run out. "Zifa owes me close to $100 000 due to unpaid dues of eight months. My next action is to go to Fifa because it looks like I have exhausted all channels," Gorowa said.
"This makes me sick because you can see how Zifa is making frantic efforts to pay off former coaches Valinhos and Tom Saintfiet who they owe as well.
"But me nothing, not even an engagement. And to make it worse, these are brothers who treat their fellow brother this way.
"It's a shame and the fact that I took it to the highest office of sport in the country and nothing has been done."
Zifa spokesman Xolisani Gwesela admitted the association owed Gorowa money in unpaid salaries.
"We acknowledge that we owe him and we are in the process of engaging him for a reasonable payment plan," he told BBC Sport.
"We appeal to all our creditors to be patient as we continue to implement our debt servicing strategy."
Gorowa believes Zimbabwe still has the potential to become a football powerhouse, but says players need to be adequately financially rewarded for their efforts.
"I think poor administration and infighting is costing the nation and budding footballers' successful careers. I feel sorry for the boys.
""For example we finished 4th in the Chan (African Nations Championship) tournament and the boys were promised half of the prize money for their efforts.
"The prize money was $250 000 and I got a letter from the chief executive officer which said they would make part payment and then make full payment by end of September last year. The whole team including the technical bench were given $30 000 and that was it."
Gorowa says he now has no intention of returning to football in Zimbabwe, claiming Zifa is "chaotic and directionless".
"It's really sad and the futures of the players and their careers are at risk if the current situation cannot be resolved."
Zifa is saddled with debts estimated at $4 million, but there is no solution as to how they will be cleared since the Sport, Arts and Culture ministry are also practically broke.
Besides being banished from the Fifa World Cup qualifiers, Zifa has no idea how it will fund the Warriors' participation in the 2017 Afcon finals that start in June, the Cosafa Cup that starts in May in South Africa and the Under-23 Championships.
The Under-23 side has already qualified for the All-Africa Games after they defeated Cameroon 2-1 on aggregate.
Most of Zimbabwe's problems have been blamed on Zifa president Cuthbert Dube and chief executive Jonathan Mashingaidze although the Sports and Recreation Commission has admitted that the problems started way before the duo came into office.
— BBC
Related Topics