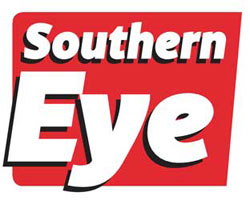 SELEBI-PHIKWE — Botswana's Labour and Home Affairs minister Edwin Batshu has reacted angrily to requests by local farmers to be allowed to employ Zimbabweans on their farms.
Farmers from Mmadinare near Selebi Phikwe asked the minister for permission to hire foreigners on a temporary basis at their farms.
The farmers pleaded with Batshu during a meeting in Mmadinare last week to be allowed to employ foreign nationals arguing that Batswana were reluctant to work for locals.
"Please allow us to hire foreigners temporarily so that they help us in the farms because locals are failing," said one farmer.
The employment of immigrants without work permits is an offence punishable by the law but temporary permits can be issued for foreigners to work in Botswana.
However, the government has reserved farm jobs for locals and does not issue work permits to foreigners in that sector.
Batshu said the government would not bend the rules for Mmadinare villagers.
"What will happen if the Zimbabwe economy improves at the time when Batswana are relying on their cheap labour in their farms," he said.
"Batswana are very choosy and this has seriously delayed their progress in life.
"Farm owners must also pay workers well so that they can attract Batswana to work in their farms.
The employer and employee need each other."
Some villagers told Batshu that Batswana want cheap Zimbabwean labour because they could not cheat locals.
Thousands of Zimbabweans skip the border to countries such as Botswana and South Africa seeking menial jobs.
Botswana deports hundreds of Zimbabwean illegal immigrants every year and most of them are caught working in the countryside.
Some of the reasons given for the latest spate of xenophobic violence that hit South Africa were that foreigners took away jobs from locals.
Zimbabwe repatriated over 700 of its nationals that were caught up in the violence that claimed seven lives and displaced thousands. – Mmegi/Staff Reporter