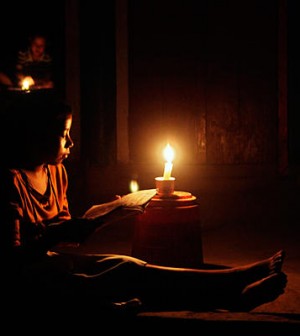 JOHANNESBURG – Electricity disruptions in South Africa could put the manufacturing industry in recession and hold back economic growth further this year while rising energy prices will stoke inflation into next year, a Reuters poll found.
Power utility Eskom , which supplies about 95% of power in South Africa, has been forced to implement controlled blackouts to avoid a total collapse of the national grid as its ageing infrastructure struggles to meet demand.
That has meant growth prospects for South Africa remain subdued at 2,1% this year and 2,4% next, according to a Reuters poll of 34 economists taken in the last week.
But even those modest growth projections are at risk of being trimmed further should matters get worse.
This happened last year. The economy struggled to live up to the modest 2,5% growth forecast polled by Reuters at the start of the year, managing only 1,5%.
"The shortages in electricity supply, which is particularly pronounced in the production sector, could push the manufacturing industry into recession," said Annabel Bishop, economist at Investec Securities in Johannesburg.
"The risk remains to the downside, meaning the domestic growth forecast for 2015 could drop further," she added.
Manufacturing is the largest sector after services in South Africa, where unemployment is stuck at 25%.
In an effort to support the economy, the Reserve Bank left interest rates unchanged at 5,75% last month, balancing concerns about a deterioration in the inflation outlook with those over weak economic growth.
A majority of analysts polled said quantitative easing in the euro zone — South Africa's main trading partner — would have a positive impact on its growth prospects over the next two years.[ECI/EURO]
The poll predicts consumer inflation will average 4,6% this year before picking up to 5,8% next year.
However, inflation is likely to overshoot in the first quarter of next year, with the benefits of lower oil prices quickly dissipating.
The poll suggests inflation will average 6,2% in the first three months of 2016, while the Reserve Bank expects inflation to breach its upper comfort level at 6,7% due to strong base effects.
The Reserve Bank wants inflation of between three to six percent.
A separate Reuters poll conducted at the end of last month suggested oil prices should stabilise in the second half of this year and rise in 2016 and 2017 as consumers respond to a period of much cheaper fuel. [O/POLL]
Hugo Pienaar of the Bureau of Economic Research added that the rise in fuel prices, Eskom tariffs, pressure on the food supply chain — maize in particular — and rand weakness would all contribute to inflation rising.
That puts the Reserve Bank in a difficult position. Economists as a whole say rates will rise to 6% in the fourth quarter of 2015 and add another 75 basis points in 2016.
Reuters