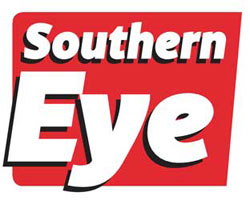 President Robert Mugabe's public rebuke of Finance minister Patrick Chinamasa (pictured) over payment of civil servants bonuses will complicate the minister's job as he tries to woo the International Monetary Fund (IMF) and the World Bank to rescue Zimbabwe's economy, a former minister said.
BY STAFF REPORTER
Mugabe at the weekend dressed Chinamasa down saying the minister's announcement last week that the government had suspended payment of civil servants' bonuses until 2017 had been done without his blessings.
Chinamasa had said the decision was taken in light of dwindling government revenues and Treasury's failure to meet financial obligations.
Former Education minister David Coltart said it was unlikely that Chinamasa had made the decision unilaterally, but he was now being sacrificed because the move to stop payment of bonuses had proved unpopular.
Chinamasa was flanked by Information minister Jonathan Moyo when he made the announcement and State media made follow-up reports claiming the decision had been well received.
"It seems implausible that Chinamasa acted arbitrarily – he is an intelligent man and in my experience always followed Cabinet protocol," Coltart who was a minister between 2008 and 2013, said.
"In other words he is not a person who has a track record of acting unilaterally.
Furthermore Chinamasa's decision was announced several days ago and economists were rolled out by the government-controlled press to compliment him for the decision – saying while a tough call, it was the right one.
"It is hard to imagine that the tightly-controlled Zanu PF propaganda machine would have acted in this way if there wasn't through broad consensus that this policy be implemented.
"One is left with the inescapable conclusion that Chinamasa is just the fall guy."
Mugabe made the announcement while Chinamasa was away in the United States attending IMF meetings.
Coltart, an MDC secretary for legal affairs, said the president's approach to the problem could undo all the work the minister had done to woo IMF and the World Bank.
"I have absolutely no doubt that Chinamasa timed his statement on bonuses to coincide with his visit – to show the IMF that the Zimbabwe government was serious about tackling government spending and debt," he said.
"Mugabe's statement will have driven a coach and horses through Chinamasa's attempt to get further international support for the government.
"Chinamasa will return from the IMF's spring meeting this past weekend in Washington not only with egg on face, but with empty pockets too."
The minister, since his appointment to the Finance portfolio in 2013, has been working hard to re-engage international lenders such as the IMF and the World Bank.
In return, the institutions have been pushing for reforms in Zimbabwe including the reduction of the civil service wage bill.