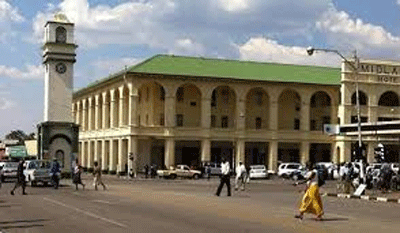 Gweru City Council has agreed to lease Mtapa beer garden to a company seeking to turn the facility into a bar and night club.
BY STEPHEN CHADENGA
Council said it had been approached by two potential investors who wanted to lease the property.
Mboma Big Bar and Mtapa Youth Housing Co-operative had approached council proposing to use the property as a beerhall and night club and income generating workshops, respectively.
Mtapa beerhall is among many council beer outlets that have been lying idle since the country adopted a multi-currency regime in 2009.
"Mtapa is a council property and it has been lying idle for a long time without serving intended purpose of serving the community," recent minutes of a council meeting read.
"Considering council's current financial position, it will be more beneficial to council if the beerhall was leased out to prospective people."
Mboma Entertainment offered to pay $700 monthly rentals while Mtapa Youth Co-operative's objective was to use the premises to create employment for many people.
"There are two groups competing for the same facility," council noted.
"We recommend that council take up the Big Bar venture as it stands a chance of generating more revenue and that funds amounting to $20 000 be made available for the purpose of renovating the place."
The MDC-T-led council is struggling to find alternative ways to increase revenue as ratepayers continue to default on paying bills due to the worsening economic crisis.