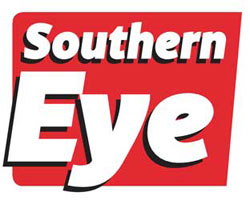 Zanu PF central committee member July Moyo says civil servants against the government's economic blueprint, ZimAsset, are gamatox, a reference to a faction aligned to former Vice-President Joice Mujuru.
BY Stephen Chadenga
Moyo made the remarks at a highly charged Zanu PF meeting at Cecil John Rhodes Primary School in Gweru on Wednesday where he told heads of government departments to deal ruthlessly with subordinates who sabotage party programmes.
"If you are a civil servant and you do not want to implement ZimAsset, then you are gamatox," Moyo said.
"The point is such a person wants to make sure that Zanu PF and President Robert Mugabe are labelled failures, so as provincial heads don't hesitate to deal with errant juniors."
Last year, Zanu PF labelled a number of its senior officials gamatox before an unprecedented purge that claimed the scalp of government ministers and senior civil servants, Mujuru was the most senior victim of the purge precipitated by the rise of First Lady Grace Mugabe in Zanu PF echelons of power.
Grace accused Mujuru of plotting to assassinate her husband and working with Zanu PF enemies to bring the ruling party down.
Mujuru strenuously denied the allegations and has been linked to a proposed new party fronted by disgruntled Zanu PF veterans.
Meanwhile, Moyo took pot shots at Midlands Provincial Affairs minister Jason Machaya saying although he was still a minister, civil servants in the province had to deal through Zanu PF acting chairperson Kizito Chivamba.
Moyo said the party had passed a vote of no confidence on Machaya and he had ceased to be provincial chairperson.
"As heads of departments in the government you should deal with Chivamba, who is the minister of ZimAsset in the Midlands and it doesn't matter even if Machaya is Provincial Affairs minister," he said.
Moyo and provincial commissar, Makhosini Hlongwane, took a swipe at alleged pro-Mujuru elements accusing them of disrupting party meetings in Gweru urban.
"Gweru Urban is still a trouble spot as some of you (Zanu PF supporters) follow expelled people like Rugare Gumbo," Hlongwane said. "You will go to the grave with them like a housefly following a corpse."
The Midlands is a stronghold of Mujuru's longtime rival, Vice-President Emmerson Mnangagwa.