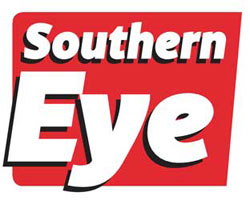 The government says it is still mobilising funds to complete the construction of the Gwayi-Shangani Dam, a major component of the long-awaited Matabeleland Zambezi Water Project (MZWP) despite claims two years ago that Chinese investors would bankroll the initiative.
BY MTHANDAZO NYONI
MZWP was mooted in 1912 as the long-term solution to Bulawayo's water crisis.
In 2012, then Water Affairs minister Sam Sipepa Nkomo announced that the government had secured funding to the tune of $864 million from the Chinese Exim Bank to complete the project.
At the time, Nkomo predicted the project would be completed within three years.
However, Water, Climate and Environment ministry permanent secretary Prince Mupazviriho was singing a different tune on Tuesday saying the government was still mobilising resources for the project.
"We are working on it and at the moment we are doing some assessments and resource mobilisation for the construction of the (Gwayi-Shangani) dam," he said.
"What I can say is that, things are in progress," he said without shedding more light on when the project would be completed.
Mupazviriho could not talk about the Chinese investment announced amid pomp and fanfare during the inclusive government era.
Water, Climate and Environment minister Saviour Kasukuwere, appointed in 2013, said he was yet to visit the dam site to assess progress.
"I'm coming to assess the situation there," Kasukuwere said when asked about progress on the construction of the dam which has been on and off due to lack of resources.
Zanu PF, through its economic blueprint ZimAsset, promised that the MZWP would be completed by 2018.
Bulawayo has been facing perennial water shortages for the past two decades because five supply dams built before independence can no longer adequately support the city's growing population.
The MZWP will be implemented in phases, with the first stage being the completion of the Gwayi-Shangani Dam, which would receive water from the Zambezi River.
The second phase would see the construction of a pipeline from Gwayi-Shangani Dam to a reservoir in Bulawayo's Cowdray Park suburb.
Phase three would consist of the construction of a 245km pipeline from the Zambezi River to the Gwayi-Shangani Dam.