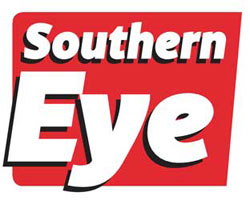 BULAWAYO City Council is forging ahead with its plans to bring sanity to the public transport system after laying out a plan that will force operators to register with the local authority.
By Melody Chimhau
Council yesterday announced that commuter omnibuses now have to be affiliated to Tshova Mubaiwa Transport Company and the Bulawayo Public Transpor Association (Bupta) or any other company approved the by the local authority.
Acting Town Clerk Sikhangele Zhou announced new pick up points for Tshova Mubaiwa and Bupta affiliated public transporters.
"Public transport operators in Bulawayo are advised to join either Tshova Mubaiwa Transport Company or Bupta Limited Public Company or any other company contracted to council to run public transport operations in Bulawayo," she said in a statement.
"Operators who will not be part of any of these companies from the official signing of the service level agreements will not be allowed to operate in Bulawayo."
The new measures follow the signing of a public transport policy agreement between council and public transporters in 2012.
According to the transport policy, all drivers and conductors will be required to undergo training in public relations.
Bupta secretary general Albert Ncube said commuter operators not affiliated to Bupta or Tshova Mubaiwa had to pay $45 membership fees.
"We welcome the move that has been made by our authorities for commuters to operators to work under organisations," he said.
"It will bring order even though it will take time for operators to get used to the idea."
"Not all registered commuter operators will be allowed to pick up and drop off people from City Hall. Only Bupta operators have the authority to do so," he said.
Bupta will service the area east of Plumtree Road, covering all low and medium density suburbs as well as western areas from Richmond and Cowdray Park to Khami Road.
Tshova Mubaiwa has been allocated the area between Plumtree Road and Khami Road. The City Hall has been designated as its new pick up points.