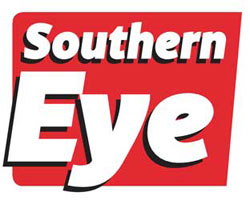 Victoria Falls town council has come under fire from residents for allegedly taking important decisions without consulting ratepayers.
By Ruth Ngwenya
The resort town's residents association said council had taken a number of important decisions without involving residents.
Morgan Gaza Dube, chairperson of the residents' association, told Southern Eye they had since written to the local authority expressing their displeasure.
"We are waiting for them (council) to go through the letter and see our concerns and then contact us to engage on this issue," Dube said.
"We have a problem with the exit packages for management and we tried to find out if there was a policy for that and we realised that the policy is silent."
He said councillors were taking advantage of the void to award departing managers ridiculous packages.
Dube claimed the local authority had recently bought an expensive car for a senior manager who was about to retire.
"We do not have a problem with exit managers getting packages, but the timing in buying cars is what we are challenging," he said.
"Lately we have seen cars worth about $55 000 being bought for someone who is exiting the office in three months or 12 months."
He said the Zanu PF-controlled council was struggling to provide services and buying expensive cars should not be on the agenda.
Dube asked: "If the municipality has money to buy cars, why not buy cars like refuse trucks that will benefit all residents?"
He said council had leased some of its beer outlets and renamed streets without consulting residents.
The council recently renamed Livingstone Way after President Robert Mugabe and Park Way after the late Vice-President Joshua Nkomo.
"The idea in itself may not be wrong, but the way they are going about it is questionable," Dube said.
"In the case of beer halls, they are facilities that are supposed to help the local authority generate money and improve service delivery."
However, town clerk Christopher Dube said residents were consulted through councillors and the association should utilise the elected representatives.
He acknowledged that there had been complaints that the council was not consulting with some of the grievances now being channelled through the WhatsApp platform.
"Instead of us sitting down to plan on improving service delivery, we are now faced with these messages and letters written to us from different associations that push political ambitions and are not registered," he said.
"The only association that we engage with is the residents' association because we know it is registered and represents residents."
He said council was working on a relevant policy on vehicles for management.
"We are working on a transport policy as council which will articulate that whoever comes into office is entitled to buy the vehicle he or she uses after five years of using it," the town clerk added.
"Currently the policy exists, but it has not been implemented. Only one member of council left with a car. It was a decision made and recommended by councillors."
He said residents were consulted before beerhalls were leased and the motive behind the move was understood.
"Eight out of 11 wards approved the leasing of the beer-halls and we even received an instruction from the government to lease out these beer-halls as there was no business," he said.
The town clerk defended the renaming of streets saying it was above board.
Related Topics