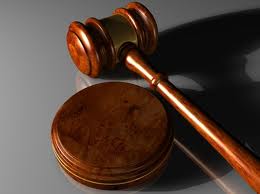 AN AUSTRIALIAN man was yesterday arraigned before a Victoria Falls magistrate for stealing $45 from a curio vendor who was trying to persuade him to buy a piece.
BY RUTH NGWENYA
Brayden James Lewer (28), who came to Zimbabwe as a volunteer for an anti-poaching unit, pleaded guilty to charges of theft and was sentenced to pay a $50 fine when he appeared before magistrate Sharon Rosemani.
"I was drunk the previous night, so I think the hangover affected me," he said. "I was just fixing him and I did wrong."
Lewer said he earned $25 to $30 per hour and he was a bodyguard by profession, hired on contract basis by anyone willing to pay.
"It's just that I did not want to buy the curio," he said. "I showed him a $50 note as an excuse not to buy, thinking that he would go away."
Prosecutor Takunda Ndovorwi told court that on March 23 around 8am in Victoria Falls, Hopewell Mabika was selling curios and he approached Lewer, persuading him to buy some.
Lewer agreed to buy a single piece worth $5, but told Mabika that the smallest amount he had was $50.
Mabika approached a friend, an airtime vendor, Fungai Ncube who gave him $45 and went back to Lewer.
Mabika gave Lewer $45 requesting that he should give him the $50, but Lewer refused and took away the $45, leaving behind the curio piece.
"He is a foreigner and I feel it is not good for me to pursue the case especially considering that he gave me back my money," Mabika said in an affidavit requesting to withdraw the case.