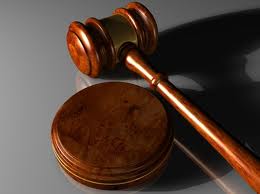 THE director of operations at Mpilo Central Hospital, Duduza Regina Moyo has been summoned to court for failing to pay $130 000 to Ashton Mpofu, whom she had contracted to build her house.
STAFF REPORTER
According to court papers gleaned by the Southern Eye yesterday, Mpofu is cited as the plaintiff while Moyo is cited as the defendant.
Particulars of the claim state that Moyo contracted Mpofu to build a house number 16550 Birch Avenue, Romney Park in Bulawayo and she undertook to pay him cash after the construction had been completed.
Despite the plaintiff requesting for payment repeatedly, Moyo reportedly ignored him, leading to Mpofu filing summons against her.
"Plaintiff's claim against defendant is payment of the sum of $130 000 being the sum due for the construction of a dwelling structure by plaintiff at the request and instruction of the defendant, who contracted plaintiff to construct a dwelling house number 16550 Birch Avenue, Romney Park in Bulawayo, and also undertook to pay the plaintiff some expenses of such construction on the level of the construction and value thereto," read the summons.
Mpofu submitted that despite the verbal demands he made to her, Moyo had neglected to pay him the sum due.
He sought an order compelling Moyo to pay interest on the $130 000 owed.
Mpofu said after failing to pay as per claim, he through private treaty, must be authorised to dispose of the house number 16550 Birch Avenue in Romney Park to recover the money he was owed.
"If you wish to oppose any of the plaintiff's claims you must enter an appearance to defend by making an appropriate entry in the appearance book kept at the office of the Registrar of High Court of Zimbabwe within 10 days of which failure to do so, plaintiff's claim will be heard without further delay," reads the summons.
"Notify the plaintiff or his legal practitioner in writing at the address given of your entry of appearance to defend."
Moyo is yet to file a notice of appearance to defend.