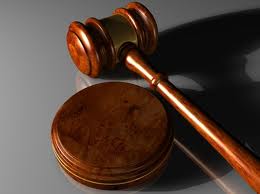 A private college administrator was last week arrested and brought before the courts facing a charge of operating a private college without a licence after he was found squeezing 45 learners in one room, where he taught them while lying on his bed.
PRESTIGE GAMA OWN CORRESPONDENT
Knight Sibanda (40) appeared before Western Commonage provincial magistrate Willard Mafios Moyo where he was charged for violating section 42 of the Education Act.
He pleaded guilty to the charge, but said he was running the college to sustain himself and his family, as he was disabled.
Sibanda was ordered to cease operating a college until he had filed all the necessary paperwork with the Primary and Secondary Education ministry.
He was released on $50 bail.
In his defence, Sibanda told the court that he knew the college was illegal, but his aim was to help his church members, whose fees would in turn cater for his medical expenses.
"As it is, I am not working and the only way I could survive with my family was to help students who wanted to write 'O' and 'A' level examinations," he said.
"Most of them are my church-mates who need my assistance."
Prosecutor Mufaro Mageza told the court that from June last year, Sibanda had been the administrator at Christian Foundation College in Cowdray Park, an unregistered institution.
He was reportedly warned after a visit by Education official, Ireen Phiri, who found him teaching from his bedroom while lying on his bed.
Sibanda had approximately 45 learners squeezed in one room, each paying $5 per subject.
"We warned him that his college was illegal and that it could get him arrested and he should shut it down, but he failed to comply," Phiri said.
Sibanda continued with his bedroom teaching until he got arrested and was brought to court.