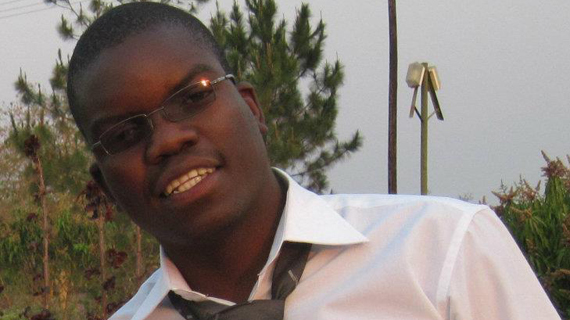 THE writer of Guveya, which focuses on the early 1980s Gukurahundi genocide in Matabeleland and parts of the Midlands province, Crispen Ndlovu, in association with Media Plus Marketing, is making a movie based on the book.
MILTON SITHOLE OWN CORRESPONDENT
Auditions for the movie Guveya will be held on March 29 in Bulawayo.
Media Plus is a wholly-owned Zimbabwean multimedia company that was established in 2012 and is calling on actors between the ages of 16 and 90 to audition for roles at Lobourne House.
The Bulawayo born Ndlovu said the movie would be a depiction of real life events as captured in his book.
Ndlovu said the word guveya is derived from Lamba, a language mainly spoken in Zambia's Western province. The word refers to a two-headed snake.
"The name metaphorically refers to a political flip-flopper. The movie is a political satire and a record of political problems this country underwent from the Gukurahundi era to the 2008 violence period," Ndlovu said.
Although Gukurahundi is regarded as "taboo" that cannot be debated publicly, Ndlovu charged that "the matter was a true history which has been deliberately omitted in the country's mainstream writings and films hence the need to convey it on screen".
"Whether sensitive or not, it has to be discussed and history can never be changed," he charged.
Ndlovu said among the cast members are seasoned actors.
"All interested parties are encouraged to answer the call this Sunday as roles will be allocated to only those who make it in the auditions. The film is a political satire."
The medium budget film is set to begin shooting in May on site in and around Bulawayo.
Guveya the movie will be the third film production under the direction of Ndlovu after the success of his last two projects There is Silence and Juju Wedding.
According to Ndlovu, the film's target audience is everyone.
"Everyone can watch it. It's a film and can be viewed generally by everyone, and Zimbabweans can identify with the film as they did with the book, because it tackles salient issues that have been deliberately omitted in the country's history."
He bemoaned the absence of a vibrant film industry in Bulawayo.
"People want to watch local films on national television yet we don't have that platform. My wish is to take it to arts and film festivals where it will be exposed to a larger audience," Ndlovu added.