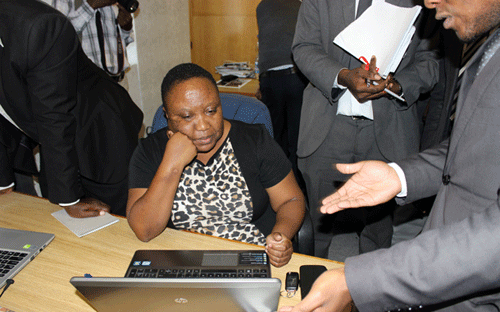 HARARE – Police and lawyers from Zimbabwe's largest mobile phone operator raided the offices of online news agency The Source on Thursday in a dispute over stories published by the agency earlier this year.
The lawyers, accompanied by the sheriff department and technology experts, sifted through staff communications and retrieved emails and documents, Reuters witnesses said. The police stood watch throughout the proceedings.
The Source was created by the Thomson Reuters Foundation and the European Journalism Centre in 2013, with core funding from the Dutch government.
It is now independent of the Thomson Reuters Foundation, but shares offices with Reuters in Zimbabwe's capital, Harare. Reuters and the Thomson Reuters Foundation are both part of global information company Thomson Reuters.
Econet Wireless and its Steward Bank business have criticised stories published by The Source in February and March. They have not disputed the content of the stories but say the agency used internal documents without their authority.
A High Court judge on March 16 granted Econet and Steward an order to search the premises and computers of the agency for information belonging to the firms and "to seize and place such information in the custody of the Registrar" of the court.
The Source and its reporters challenged the action and sought to have the case referred to the Constitutional Court (Concourt). They argued the order violated constitutional rights of freedom of expression and freedom of the media.
The High Court has not yet ruled on the request by The Source for referral to the southern African nation's highest court.
The lawyers and technology experts combed through emails for more than an hour and downloaded them onto a memory stick.
Chris Mhike, a lawyer for The Source who was present during the search, said he had hoped Econet would have waited before conducting the raid.
Foster Dongozi, secretary general of the Zimbabwe Union of Journalists, said the action by Econet and Steward was a "brazen attack on press freedom".
– Reuters