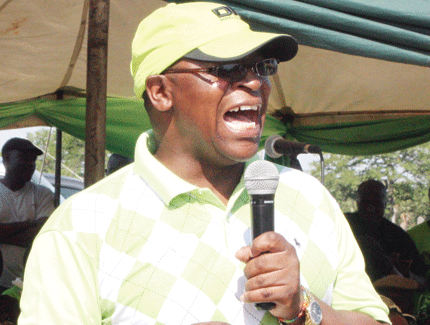 WELSHMAN Ncube MDC's poor showing in the July 31 2013 elections has left it in a worse financial situation as the party no longer receives State funding under the country's laws.
NQOBANI NDLOVU STAFF REPORTER
According to the Political Parties (Finance) Act (PPFA), funding of political parties by the State is provided to any party with a 5% threshold of the vote after elections.
Ncube's MDC failed to garner a single parliamentary seat, save for the four it holds under proportional representation and the local government seats, mostly in Matabeleland South.
Acting MDC secretary-general Moses Mzila Ndlovu told Southern Eye that the party's coffers were empty with no State funding as a result, and the party would be embarking on fundraising drives to remain afloat.
"We no longer have access to that fund (under Political Parties Act), as a result and we look for support from our members to be able to carry out certain party activities and programmes," he said.
The 5% threshold came into being after the Zanu PF government was challenged in the Supreme Court in 1997 to review the threshold from 15 parliamentary seats, which was deemed prohibitive.
"We will be embarking on a massive fundraising drive, targeting individuals, party supporters and other organisations," Mzila Ndlovu said.
"There are people who are sympathetic to our cause and we are hopeful that they will assist us, although we understand the state of the economy and the fact that the majority are struggling financially."
The PPFA bans foreign funding of political parties, even from Zimbabweans in the Diaspora, but it does not limit donations received by political parties from private sources.
The MDC's sorry financial position is at a time when the party is facing disintegration as top officials and others either quit or resign over unending power squabbles.