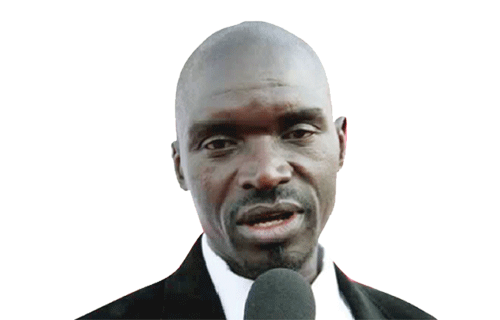 THE ZIMBABWE Under-23 technical bench is confident that the team can protect their narrow lead when they travel to Yaoundé in three weeks' time for the decisive All-Africa Games second leg qualifier against Cameroon.
HENRY MHARA SPORTS REPORTER
The Young Warriors took a huge step towards the September games with captain Wisdom Mutasa's first half goal giving them a 1-0 first leg lead over the West Africans at Rufaro Stadium on Sunday.
The FC Platinum midfielder was on hand to turn home a Blessing Moyo cross on 22 minutes and the hosts' advantage could have been even greater had Hwange forward Pritchard Mphelele not missed a good chance two minutes later.
The Olympic Lions had their moments in the match too, but failed to convert them into goals. Young Warriors goalkeeper Tatenda Mukuruva's save from Brice Tchamabo on the hour mark was the only significant stop the Dynamos man was forced to make all afternoon.
Defeat left the Cameroonians with all to do in Yaoundé if they are to qualify for the games to be hosted by the Democratic Republic of Congo.
Ahead of the all-important second leg match, Young Warriors assistant coach Saul Chaminuka believed his team had a very good advantage which they would be able to protect.
"It was a tough game as we had expected, but the good thing is we got a good result and we are very proud of the team," Chaminuka told our sister paper NewsDay Sport yesterday.
"What we now need to do is to defend our little gains. We scored a goal and did not concede so it's Cameroon who have a lot more to do in the next match. We will obviously go there and defend and wait for an opportunity to score an away goal.
"Cameroon needs two goals to qualify and if we score they will need three goals and I don't think they would be able to do that. If we score then we will definitely qualify. I think we are in a very good position to go through," Chaminuka added.
In his post-match comments, Cameroon coach Ndjili Ndengue Pierre said he would call reinforcements for the second leg match in the form of foreign-based players.
Chaminuka said they would not rely upon that to finish off the job.
"We cannot try to call the foreign-based players when we are struggling to get locally-based ones. We will have to do with the resources that we have. The team that played at Rufaro Stadium will go and do the job in Cameroon and we have confidence that they could go and get a good result."
The Young Warriors technical team faced some challenges with local clubs who refused to release players because the qualifiers fell outside the Fifa calendar.
Highlanders striker Thomas Chideu and Nqobizitha Masuku were withdrawn from the Young Warriors camp by their club on the eve of the match and went on to feature for the Bulawayo side in a league match against ZPC Kariba.
"We will not consider such players for this match. What if they are withdrawn again when we have already made out plans around them? We cannot take chances this time around. We will do with what we have and we hope that we would get all the players who were in the final squad," Chaminuka added.
The Young Warriors were given one week off before regrouping to begin preparations for the Yaoundé trip.