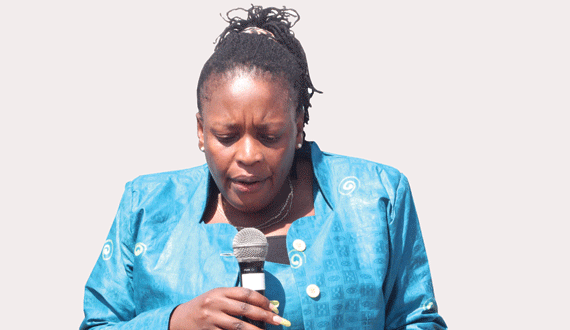 THE Welshman Ncube-led MDC continued to suffer defections this week as a number of its members, particularly from the Bulawayo youth wing after provincial leaders jumped ship to join Dumiso Dabengwa's Zapu.
PRIVILEGE SHOKO OWN CORRESPONDENT Welcoming the MDC youths at the Zapu new offices in Bulawayo on Saturday, Zapu provincial chairperson, Gibson Sibanda, said the youths had realised that they were lost and now wanted to come back where they belonged.
"Our sons and daughters are here to join us because they have seen that MDC is leading them into the darkness and their future is not secured," he said.
"They thought that MDC was a good party, but they have realised that Zapu is now the place to be."
The MDC youths included deputy provincial chairperson, Iphithile Maphosa, deputy secretary Ndodana Moyo, organising secretary Malthus Ncube, information secretary Henson Moyo, chairman of all districts in Bulawayo South Ackim Mhlanga, Tafadzwa Manyange and deputy secretary for security Lucky Sibanda.
One of the youths, Maphosa, said they had talked with their leaders and other members were joining soon.
"We are a delegation and we have discussed with other provinces who have confirmed that they are joining Zapu," he said.
"The national executives will join us next week.
"We realised that they are only two parties which talk about devolution of power and that is Zapu and the Welshman Ncube-led MDC so that people may be removed from the bondage of Zanu PF."
Maphosa said they realised that MDC had failed and saw Zapu as the only alternative.
"If you try something and it doesn't work, you have to look for a solution. We saw Zapu as the only alternative party where we can show our political skills and participate in the political system," he said.
The defection follows the resignation of spokesman Nhlanhla Dube and vice-president Frank Chamunorwa.
Priscilla Misihairabwi-Mushonga quit as secretary-general.