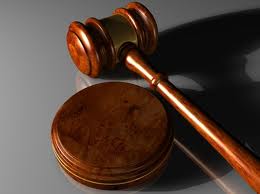 A 19–YEAR-OLD man from Nkulumane suburb is facing rape charges after he allegedly took advantage of a power cut to forcibly have sexual intercourse with his neighbour.
PRESTIGE GAMA OWN CORRESPONDENT
However, the victim (16) fought off the alleged rapist, strangling him until he confessed who he was.
This came to light when Liketso Moyo (19) appeared before Western Commonage provincial magistrate Willard Mafios Moyo where he was charged for violating section 65 of the Criminal Law (Codification and Reform) Act.
He pleaded guilty to the charge and was remanded in custody to March 18.
"I was only playing with her since we stay together," Moyo said.
"I committed the crime because I could not handle myself anymore."
Moyo apologised to his neighbours for committing the offence and begged for a second chance.
Prosecutor Mufaro Mageza told the court that on March 2 at around 10pm the victim (name withheld to protect minor) was sleeping at her home after a power cut.
It is reported that Moyo took advantage of the darkness and sneaked into the girl's room, where he fondled her breasts while pinning her down.
The girl told the court that she failed to cry out for help because Moyo had overpowered her, placing his arm on her throat.
Moyo allegedly tore her underwear and raped her once without protection.
Immediately after he finished raping her, she fought back until Moyo revealed his identity.
She recognised his voice and went on to tell her school teacher the next morning what had happened and she persuaded her to report the matter to the police.