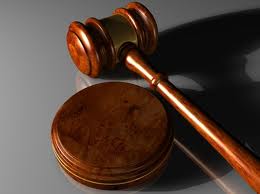 TWO villagers, accusing three police officers of demanding and receiving a $30 bribe from them, on Monday, told a Gwanda magistrate that they had to part with the money which was meant to buy mealie-meal after they were threatened with detention over a stocktheft case, despite the complainant having withdrawn the charge.
ALBERT NCUBE OWN CORRESPONDENT
Cornelia Nyoni, who is married to Khumbulani Moyo, told magistrate Arafat Kozanai that she intended to buy a bag of mealie-meal from Gwanda using the money, but was induced into giving it to the police because she wanted her husband, who was not well at the time, to be released.
"Initially I gave my husband $20 so that he could give them, but they refused saying they could not be fired over $6 as they had to share the money among themselves," she said.
"I then gave him another $10 to make it $30 and l believe they shared it among themselves, as the first accused continuously indicated they were three of them.
"The money was meant to buy mealie-meal and I felt really pained, as l wondered what my children were going to eat that night."
Joseph Mazuru, Joe Zacharia Jere, both aged 23, and Matthew Marumisa (28) deny charges of extortion or alternatively abuse of office as public officers after they allegedly demanded a $30 bribe from Moyo, who had been accused of stealing donkeys by Manager Ndlovu.
However, Ndlovu withdrew the case against Moyo, but the three cops refused to release him until he gave them $30.
Moyo told the court that he was intimidated by police, who told him that he would go to prison if he did not give in to their demands.
"Mazuru told me that there are over 600 inmates at Khami Prison and half of them are serving for crimes they did not commit. He added there was nothing stopping him from doing the same to me," he said.
Mazuru, the first accused, took the two State witnesses to task, demanding to know which hand he had used to receive the money and where the money was since nothing was recovered from them.
The two witnesses indicated that Jere was not present when the money was handed over to Mazuru who was in the company of Marumisa, indicating they had implicated him after the first accused told them the money had to be shared three ways.
Allegations against the three are that sometime in February last year, Ndlovu's four donkeys went missing.
In August 2014, three donkeys were recovered, but their earmarks had been tampered with.
Ndlovu continued looking for the fourth donkey and found it being used by another villager, Khumbulani Moyo.
Police arrested him for stealing the donkey.
However, Ndlovu withdrew the case against Moyo. But before Moyo could enjoy his freedom, the three demanded $30 so that they could "throw the case away".
Moyo obliged and gave them the money and went on to report the matter to Chief Masuku, who alerted police.
The trial continues today.