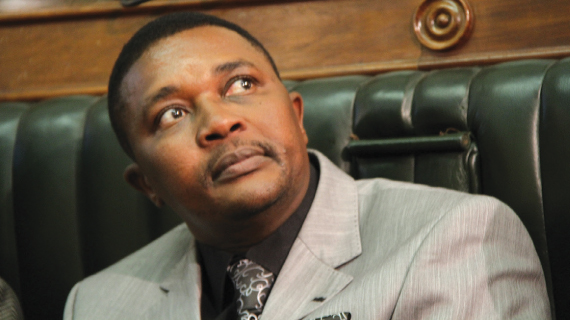 TOURISM and Hospitality Industry minister Walter Mzembi may be soiling "Brand Zimbabwe" that he so tirelessly attempted to advertise after taking over a farm belonging to prominent Masvingo chicken breeder Helen Mitchell.
TATENDA CHITAGU OWN CORRESPONDENT
Mzembi acquired an offer letter for the farm dated February 20 2015 to take over the remaining 367 hectares of Banquest Extension Farm after half of it was compulsorily acquired to resettle indigenous black farmers.
Mzembi, who owns Standard A1 Farm just outside Masvingo that he allegedly failed to run and abandoned, is said to have sent his representatives to Banquest Extension Farm last Friday to inform the Mitchells of the impending takeover.
Although Mzembi was said to be in a meeting yesterday when Southern Eye sought his comment, Mitchell confirmed the development, but declined to shed more details.
"Yes, I can confirm that he sent people to our farm with the offer letter, but I cannot say much as this may jeopardise our negotiations as we are still appealing," said Mitchell.
"It is difficult to say anything at the moment, but we will follow the right channels and see how this goes. We were assured of exemption as we had already given half of the farm for resettlement, but we were told of the impending takeover long back."
The Mitchells run Masvingo Chicks Company, the only chicken breeder in the province, which supplies 100 000 day-old chicks and 50 000 eggs per week to the whole province.
They have been in the poultry business and horticulture for more than four decades.
They are known donors to orphanages and schools as well as to Zanu PF.