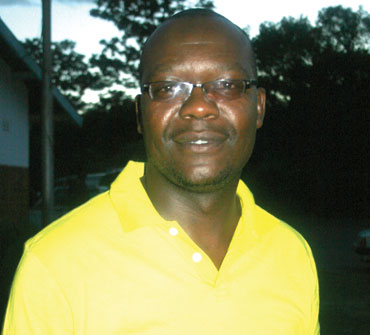 THE ZIMBABWE senior men's basketball team has qualified for the Afro-basket championships to be co-hosted by Cameroon and Tunisia later this year after beating South Africa 66-64 in the final at the Zimbabwe International Trade Fair Show grounds on Saturday.
GRACE CHIRANGANDE SPORTS REPORTER
Tatenda Maturure top scored for Zimbabwe, netting 29 points followed by Tawanda Chitsinde and Everisto Pasipamire who both managed 12 points.
Captain Taurai Chitsinde was delighted with the win.
"My team played well. This is our first time to qualify so it is a big achievement for us. We worked hard as a team and hope to do much better since we will be facing more experienced teams," he said.
Despite seeing his charges living on the wire in the dying minutes of the match, South Africa coach Tony Juliette was impressed.
"The final was good and we cannot complain. The boys played well and put all their effort, but Zimbabwe were determined hence we could not beat them. We made unnecessary turnovers otherwise they could have done far much better. "
Basketball Union of Zimbabwe secretary-general Joe Mujuru was impressed by the organisation of the games and applauded the schools which took part in supporting Zimbabwe.
"The Bulawayo community's participation was excellent as they managed to attend most matches and support our teams. I am very grateful to all schools who came to witness the tournament. It clearly shows that basketball is going to grow in the Bulawayo."
Mujuru was disappointed by the corporate world as they did not come out to help.
"The only disappointment is that corporates did not come out to support us as they normally do. I think if they had helped us we could have done much better.
"The tournament was good as we managed to put together an international competition, and everyone was quite impressed by the services in terms of accommodation."
Angola qualified for the All-Africa games that are to be hosted by Congo.