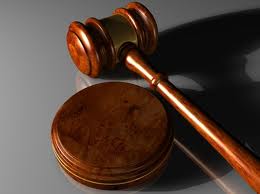 A WOMAN from Hillside and her male accomplice, a registered faith healer, who were accused of allegedly making a love potion and casting a spell on the woman's boyfriend so he could be "crazily in love" with her, have been found not guilty and discharged.
SILAS NKALA STAFF REPORTER
The woman, Woolf Tanja of Hillside, and healer Chafadzwa Matsaure denied the charges when they appeared before Bulawayo magistrate Evelyn Mashavakure.
They were facing a charge of associating or practicing acts of witchcraft on Stuart Marsho Joseph, Tanja's former boyfriend.
After the State and defence closed their cases, Mashavakure found the two not guilty of the charge and acquitted them.
She said the State had failed to prove how the two allegedly applied the love potion in question as no one witnessed them doing that and there were no traces of the muti itself.
She said even the State witnesses did not bring out any tangible evidence that Joseph was bewitched by using the said love potion.
"Therefore, you are found not guilty and acquitted," said the magistrate.
Prosecutor Hlanganani Vundla told the court that on an unknown date, but sometime in 2007, Tanja fell in love with Joseph, who is married, and she sought assistance from Matsaure to induce some love potions to enhance their relationship.
Matsaure was accused of providing the charms to Tanja, who went and administered them on Joseph.
Joseph was said to have started behaving abnormally.
He allegedly fell "madly in love" with Tanja as the charm took effect.
In January 2014, Joseph sought help from Matsaure over the strange feelings and behaviour and the faith healer confided in him that he was responsible for the strange behaviour through love charms he had given Tanja.
Joseph made a report to the police, leading to the arrest of the two.