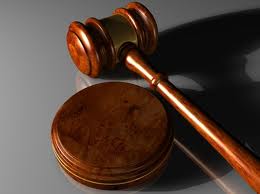 A 27-YEAR-OLD police officer was yesterday arraigned before the courts facing assault charges, after he allegedly bashed a member of the Zimbabwe National Army at a bar in Luveve.
PRESTIGE GAMA OWN CORRESPONDENT
Kelvin Muzambi (27) was brought before Western Commonage magistrate Tancy Chipumha Dube, where he had to answer charges for violating Section 89 of the Criminal Law (Codification and Reform) Act.
He pleaded not guilty to the charge, alleging that he was caught in a cross fire while trying to help Terrence Ncube, the soldier who was being assaulted by a gang of four.
"I am being charged with a crime that I do not even know," Muzambi said. "I was only trying to rescue him from a mob attack.
"I guess he was too drunk to identify who exactly assaulted him."
Muzambi was remanded out of custody on free bail to March 2.
Agreed facts are that the two were drinking at Mpofu shops in Luveve 5 when police officers approached a soldier and assaulted him.
Ncube told the court that he was drinking beer and talking to a couple of people who were at the bar when Muzambi came to him and slapped him several times.
Ncube reportedly jumped off his stool and asked the cop why he was assaulting him, but this invited more attacks from the officer's colleagues.
"They started assaulting me using anything they could use at that time," he said.
"I passed out for a few minutes until the shop owner splashed water on me to check if I was alive."
Stanley Mpofu, the shop owner, told the court he was informed that there was a mob fight outside and he rushed to the scene to find Ncube on the ground with blood oozing from his head.
"I instructed my employees to report the matter at Luveve Police Station," he said.
A manhunt was launched by the police, leading to Muzambi's arrest. His accomplices are still at large.