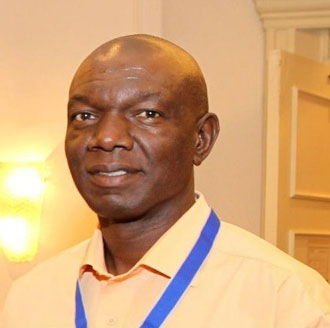 THE Footballers' Union of Zimbabwe (FUZ) has issued a stern warning to Castle Lager Premier Soccer League (PSL) clubs saying they risked facing legal action by withholding clearances for players who are out of contract.
FORTUNE MBELE SPORTS REPORTER
In an interview from Johannesburg, South Africa, where he is attending a workshop for footballers' unions from Southern African countries, FUZ secretary-general Paul Gundani yesterday said the union had observed that some clubs had a tendency of frustrating players who wanted to move on.
Gundani singled out Harare clubs, but said he would not be releasing the names of the players concerned until their matter is resolved.
"We have discovered that some clubs, even when players' contracts have expired, give false information and refuse to give players clearances, thereby frustrating the said players," he said.
"My advice to these clubs is that what they are doing is unprofessional and we are going to sue for damages and loss of income on behalf of the players.
"In the same vein we are asking prospective clubs to first of all investigate and engage previous employers regarding contractual obligations of players.
"But we have made an observation that clubs lie to prospective employees. Player contracts must be submitted to the PSL and captured. We strongly believe that the PSL must be contacted by prospective clubs regarding contracts of players."
Clubs have started registering players for the PSL season and the chief executive officer Kennedy Ndebele said by next week Friday, they would be issuing out player licences.
With the rush for deadlines, the tendency has been that clubs register new players with the PSL, while they still have contracts with their previous clubs.
Former Chiredzi FC utility player Tapiwa Dephistara was a victim of the Lowveld club boardroom squabbles in August last year, with the PSL refusing to register him for Highlanders without a clearance.
Clubs started registering their players last Friday and Ndebele said they were going through the paperwork.
FUZ is currently working on a list of players with contractual disputes with their clubs and Gundani said the union had written to the PSL seeking a waiver to allow players that are affected to get registered after the deadline, as long as their differences with the previous clubs had been resolved.
"I wrote a letter to the PSL last week on Wednesday pleading for players with contractual disputes to be allowed to register after the deadline when the disputes have been resolved," he said.
"We are drawing up a list of the players concerned and we will be releasing their names and their clubs next week."
FUZ has been on the forefront in the fight for the rights of players and the union has successfully approached the Labour Court to have clubs give players their outstanding payments.
In December last year, Highlanders were ordered to pay former player Masimba Mambare $10 000 in outstanding signing-on fees at the instigation of the players' union.
Bosso were ordered to pay former players Bruce Tshuma ($5 500) and Heritein Masuku ($6 000) in outstanding signing-on fees.