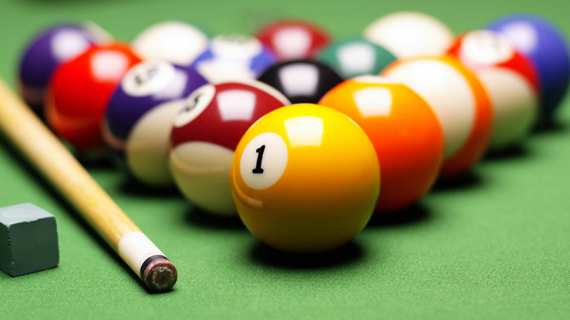 FOUR newly-promoted teams in the Bulawayo Pool Association (BPA) League will be expected to hold their own in the 2015 league expected to start on March 14.
SUKOLUHLE MTHETHWA SPORTS REPORTER
Lounge Sharks,  Fundukulinda, Enkundleni and Egodini were promoted into  the  Premier League last year following  the demotion of Mnethi, Donnington, United Bulawayo Hospital and Drill Hall clubs.
BPA League secretary Raphael Mukucha yesterday told Southern Eye Sport that the date for the start of the league was set during the executive meeting with clubs' chairpersons last Saturday.
"The league executive committee and clubs chairmen met last week and it was decided that our league  (Premier and Division One) should start  on March 14," he said.
"The new teams should expect fierce competition.
"However, old teams should not underestimate the newly-promoted sides.
"They should not be underrated because they might  bring their own dimension of skill which clubs that have been there have not seen."
The team registration fees  for the  Premier League is $100 and $275 for player registration while Division One league will fork out $50 and $250 for player registration.
"The player registration fee is for up to 30 players," Mukucha said.
"Any extra player above the 30 attracts a fee of $10 each for both leagues.
"A team can either pay in full or pay in three installments. The last installment should be paid up by May 31.
"The deadline for teams to register to enter the draw is March 4 in order to qualify for the draw that will be held on March 7.
"All teams are expected to pay the minimum registration fees by March 4."
The minimum registration fee is $125 for Premier League and $100 for Division One in order to be considered for the draw.
Mukucha said they were hoping that more women would participate in the leagues this year.
"The attendance by women is very low. We are hoping that more women will come and  take part in the sport this year," he said.