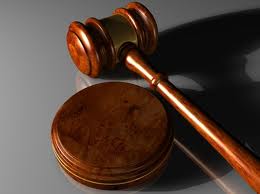 BULAWAYO businessman, Nicholas Masuku, has been arrested for allegedly pointing a firearm at his former employee, whom he accused of fraudulently taking an undisclosed amount of money for building plans from his company's clients.
Senior Court REPORTER
Masuku is the director of N and S Properties. Yesterday, he was brought to court in the company of his lawyers, Dube, Nzarayapenga and Partners and was taken to the set down office, where the matter was referred to the area public prosecutor Simon Nleya.
However, after meeting both parties, the docket was referred back to the police station for further investigations.
The prosecution wanted the police to provide essential elements of the case, as Masuku was denying that he pointed his firearm at the complainant, only identified as Lesley.
He is out of custody on summons.
Allegations against him are that on Sunday he went to Lesley's flat in the city centre where he wanted to ask him about his money, which he allegedly took from clients who wanted their building plans drawn.
However, Lesley is said to have run away with Masuku in hot pursuit. He was allegedly helped by the public in giving chase.
It is alleged that during the chase, Masuku went back to his vehicle and armed himself with a pistol which he later pointed at Lesley and was arrested by the police at the scene.
Masuku was behind the incarceration of Bulawayo regional court prosecutor Admire Chikwayi, whom he accused of soliciting for a $300 bribe from him so that his pending fraud case at the Bulawayo Magistrates' Court could be set down for trial.
In December, Chikwayi was sentenced to 24 months in prison of which six months were conditionally suspended for five years.