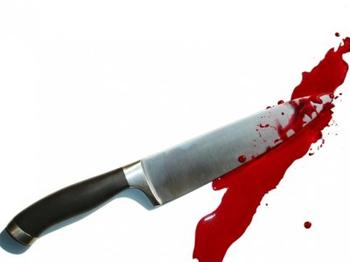 A 31-YEAR-OLD man from Makokoba, Bulawayo, is battling for his life in intensive care at Mpilo Central Hospital after his stomach was ripped wide open at a shebeen on Sunday.
MELODY CHIMHAU OWN CORRESPODENT
Msilisi Magutshwa was allegedly stabbed by Michael Mhlanga (20) at around 10pm, following an argument after Mhlanga kept asking for R2 from his girlfriend.
The argument turned violent and Mhlanga rushed to the kitchen and grabbed a knife, which he used to attack Magutshwa.
Upon realising that he had stabbed Magutshwa, Mhlanga is said to have removed his blood-stained clothes and fled the scene.
He is still at large. When Southern Eye visited Magutshwa's home, relatives and friends were gathered in disbelief, comforting his family members, while the shebeen continued operating.
His mother, Saziso Gumede, said she was awakened by the people, who told her that her son had been stabbed.
"I was asleep and suddenly l heard people screaming outside my house saying my son had been stabbed and l quickly rushed to the shebeen, which is a few metres from my house," she said.
"I was shocked to see my son lying in a pool of blood with no one assisting him and the owner of the shebeen (name supplied) said 'thatha umtanakho' (take your son) without showing any remorse concerning my son's injury."
Mhlanga is reportedly the son of the shebeen queen.
"That shebeen must be closed, what kind of a business is it where people die?" Gumede quipped.
Southern Eye learnt that numerous accidents have occurred at the same shebeen, drawing calls for its closure.
It is alleged that when the two started fighting, people drinking at the house were indifferent and opted to watch the fight.
Efforts to get a comment from police spokesperson Inspector Mandlenkosi Moyo were fruitless, as he was said to be in a meeting.