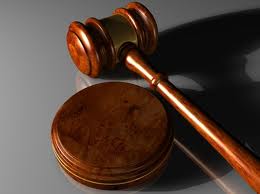 THE courts have withdrawn a case of fraud against Geozing Pawn Brokers and its director George Zingane after it was discovered that the State's case was weak.
SILAS NKALA STAFF REPORTER
Zingane had pleaded not guilty to the charge of $4,2 million fraud.
Two thousand five hundred Bulawayo residents had invested at least $4,2 million inside a year in a pyramid scheme that collapsed in early 2013, without them receiving their money.
Court records gleaned at the Bulawayo regional courts showed that the fraud case against Geozing and its director Zingane (50) was withdrawn recently, as the State failed to get proof of fraud against the company and its director.
According to a register presented at the courts at the start of the trial against Geozing Pawn Brokers, 2 584 clients deposited their money hoping to get the investments back with interest.
The investors, who included police officers and prominent Bulawayo residents, lost a total of $4 325 994, the register shows.
Some of the hardest hit investors are Nomsa Beni who deposited $35 000, Nhlonipho Sithole ($27 500), Soretel Chimanikire ($25 000), Fikile Dlamini ($21 710) and Sinikiwe Moyo ($15 750).
The ZRP's Women Network of Nkulumane suburb invested $473 in the illegal scheme.
Burial societies were not spared, with some losing as much as $3 000.
These include Jocks Burial Society ($3 000), Tshabalala Mail Burial Society ($400), Royal Family Ministries Church ($200), Shingirira Bulawayo Burial Society ($2 000), Sibambene Burial Society ($1 000) and Bambanani Burial Society ($2 500).
According to the register, former Bulawayo deputy mayor Amen Mpofu had invested $1 000 in the scheme.
Geozing, which has since been liquidated, was placed under provisional liquidators, Matshobana Ncube and Philip Ndlovu.
The company was being charged with fraud, while Zingane was out of custody on $2 000 bail.
The withdrawal of the fraud charges sparked outcry from the disgruntled clients, who thought it was the end of their chance to get reimbursement from the company.
The court heard that from March 2012 to March 2013, Zingane, of Kingston Court Famona in Bulawayo, operated Geozing Pawn Brokers at 2 Ramjis Complex, Corner 11th Avenue and Robert Mugabe Way.
In his capacity as director, he defrauded members of the public by taking deposits from them without a banking licence.
Zingane allegedly misrepresented to prospective clients, through advertising in a local newspaper and pamphlets purporting Geozing was registered to accept deposits from the public.  He promised 30% interest on the deposits after every 30 days.
Geozing and Zingane case withdrawal has been followed by the acquittal of Perfect Shot pyramid scheme and its group chairman, Kelvin Mazhandu, who were freed last Wednesday.
Mazhandu and his company were found not guilty to a charge of fraud by the Bulawayo regional court magistrate Sikhumbuzo Nyathi.
Nyathi said the State failed to prove a case of fraud against the two, before saying he had found them not guilty.
Mazhandu and Perfect Shot were alleged to have defrauded unsuspecting clients of $1 036 762,34, which they deposited in the belief they would be paid back the money with interest of between 30% and 35% monthly.