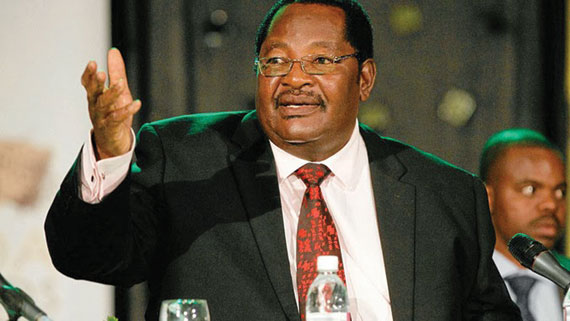 ALLIED Bank Limited, Kwekwe branch property has been attached by a Messenger of Court over a $16 600 debt owed to the National Railways of Zimbabwe Contributory Fund (NRZCF) in unpaid rentals, The Source has established.
Last month, the central bank cancelled Allied Bank's operating licence after determining that the financial institution was no longer in a safe and sound condition and  will apply for its liquidation.
Transport minister Obert Mpofu is the majority shareholder in the troubled bank, which emerged from the ashes of the Zimbabwe Amalgamated Banking Group (ZABG). ZABG was created by the central bank in 2004 to warehouse assets of three troubled banks.
Allied Bank is one of seven financial institutions that were placed under increased central bank monitoring in 2014 as its core capital position weakened.
The bank's failure to pay such a small amount indicates its poor cash position, analysts said.
Last month, the Deputy Sheriff attached the bank's property at five of its branches in Harare in a bid to recover more than $1,5 million owed to Zimbabwe Amalgamated Housing Association.
In Kwekwe, the Messenger of Court attached office equipment, a heavy duty generator, among other items.
The NRZCF, through its lawyers Changanga and Company Attorneys, secured a writ of execution to attach the property situated at Shop number A1, Concourse, Kwekwe.
At the time of execution, there were no bank representatives present and the Messenger of Court hired a locksmith to gain access into the banking hall.
— The Source