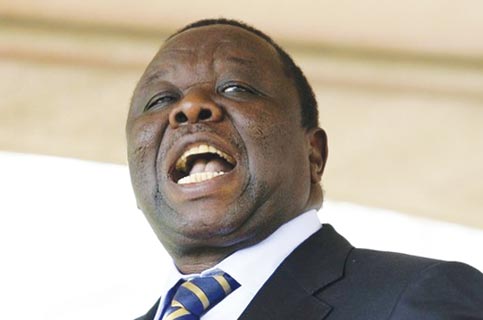 MORGAN Tsvangirai's MDC-T suffered a body blow after the Supreme Court threw out an appeal against a High Court order dethroning Bulawayo provincial chairperson Gift Banda, replacing him with his rival Matson Hlalo. Richard Muponde Senior Court REPORTER The court said the appeal was thrown out as the party failed to comply with Supreme Court rules governing the way appeals are conducted.
"Reference is made to the notice of appeal you filed on November 10 2014," wrote the Supreme Court to Mwonzora and Associates, the party's legal representatives.
"It is noted that you did not comply with the rule 15(8a) for the inspection of the record within the time specified in terms of the Supreme Court rules, 1964. In terms of subrule 15(8b) of the aforementioned rules the appeal is deemed as to have been abandoned."
The new development means that the party is left with only one option of pursuing its application for rescission of the judgment which is still pending before the Bulawayo High Court.
MDC-T filed the application after judge Justice Martin Makonese issued a default judgment in Hlalo's favour in his application for review of the provincial congress proceedings in October last year, disqualifying Banda from being a candidate for the provincial chair post.
In his founding affidavit on behalf of MDC-T, Banda said he was not served with the court application nor were any other persons cited as respondents.
The presiding officer and chairperson of the organising committee Abednico Bhebhe, MDC-T chairman Lovemore Moyo and Banda were cited as first, second and third respondents, respectively and are the applicants in the rescission application.
Banda said they were not on wilful default, but were not served with the court application for review and that explained their failure to file opposing papers.
However, Hlalo has opposed the application for rescission of the judgment, arguing they served the parties including Banda with the application.
The matter is still to be set down for hearing.