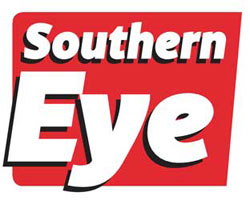 TETRAD Investment Bank has been placed under judicial management after the financial institution fell short of funds to run its daily operations.
SILAS NKALA STAFF REPORTER
The bank is part of Tetrad Holdings group comprising an asset management company and TFS Management Company.
The Reserve Bank of Zimbabwe (RBZ) had in November last year suspended Tetrad Investment Bank from taking deposits and issuing loans until the troubled institution had completed its recapitalisation exercise.
In August 2014, Tetrad creditors voted for the scheme meeting that agreed to defer claims until October 31 to allow processes to recapitalise the institution.
The creditors further agreed to January 31 2015 deadline to allow Russian investor, Horizon Capital, to finalise acquisition of a controlling stake in the bank. Before the scheme meeting, creditors had obtained writs of execution to attach the bank's assets.
However, the bank had since filed an application for consideration to be placed under judicial management at the Bulawayo High Court following the continued financial crisis it faced.
In a ruling made on January 29 2015, Bulawayo High Court judge Justice Martin Makonese indicated that Tetrad Investment Bank should be placed under judicial management for an indefinite period.
"Subject to the supervision of this court, the applicant (Tetrad) shall be under the management of judicial manager appointed in terms of Section 302 of the Companies Act Chapter 24:03," Makonese ruled.
"From the date of that appointment and upon completion of the bond of security the judicial manager shall forthwith take over the management of the applicant's affairs and shall prepare and submit reports in accordance with Sections 303 of the Act."
He ordered that the judicial manager would have powers set out in paragraphs (a) to (c) of Section 303 of the Companies Act Chapter 24:03 and without the consent of the directors could raise money on the security of the applicant (Tetrad)'s assets.
"The board of directors of the applicant shall be divested of the management of the affairs of the company," he ruled.
In his maiden monetary policy statement recently, RBZ governor John Mangudya said Tetrad, alongside MetBank, Allied Bank and AfrAsia Bank, were facing liquidity and solvency challenges due to liquidity, macro and institution-specific challenges.
He said the distressed banks commanded low market share in terms of loans (8,8%), assets (7,2%) and deposits (6,7%) as at June 30 2014.
Mangudya said RBZ had been engaging the distressed institutions to come up with credible plans to turn around their dire financial condition.
Tetrad group chief executive officer Eugene Mlambo had recently said the interim relief provided by the scheme meeting would enable the bank to go forward and complete the investment transaction.