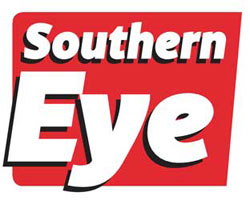 THERE was pandemonium at the Binga district education offices on Wednesday when Zanu PF supporters and locals besieged the offices baying for the education officer's blood, accusing him of recruiting temporary teachers from outside the district ahead of locals for teaching posts in primary schools.
Richard Muponde Senior Reporter
The situation was reportedly so tense that the Binga district education officer Edson Masungo had to be rescued by police officers who dispersed the marauding crowd.
Zanu PF members who had reportedly drawn their own list of candidates they wanted recruited into the teaching posts accused Masungo of deliberately recruiting non-Tonga people in primary schools to frustrate the teaching of the language in schools.
Reports were that chiefs had also drawn their list of locals they wanted to fill up the same teaching posts.
There was commotion after Masungo reportedly told them that he was the only one who had the mandate to recruit teachers.
A police source said the commotion nearly degenerated into fist fights and Musungo had to call for the police to rescue him.
"We had to go and rescue him," the source said.
"People were angry that he was overlooking locals.
"Questions arose on why he was refusing to recruit locals, who had no mathematics at Ordinary Level, while at the same time replacing them with outsiders who had not passed the same subject.
"That created a lot of tension and police had to move in to quell the disturbances."
In September 2013, Binga Rural District Council passed a resolution banning the teaching of Ndebele in council schools, a move it said was aimed at promoting Tonga and preserving traditional values.
The government has given green light for the teaching of Tonga in local schools at 'O' Level for the first time since independence, bringing relief to Binga people who have been advocating for the teaching of their language in schools instead of Ndebele.
However, officials from the Primary and Education ministry have been accused of frustrating the move. Efforts to get a comment from Masungo and his bosses were fruitless.
Binga council chairperson Dube Mukombwe on Friday confirmed that there was chaos at Masungo's offices.
"When there is conflict, it helps create dialogue," he philosophised.
"For me it's good because it brings resolutions.
"The main objective is to promote our Tonga language.
"The issue should be looked into."