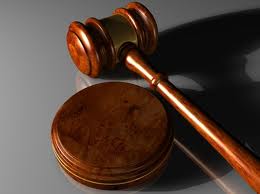 BULAWAYO residents' associations have welcomed the recent arrest of suspected murderers and criminals who have been terrorising residents in the city.
PRIVILEGE SHOKO OWN CORRESPONDENT
Speaking to Southern Eye yesterday, Bulawayo Progressive Residents' Association secretary-general Ambrose Sibindi said they were excited at the arrests made by the police.
"This has been an issue of concern in the city as we felt that there was no security because the murderers were still on the run," he said.
Sibindi said they had once consulted council to hold a meeting with churches over the incidents.
"Sometime last year we asked the council to conduct a meeting with all church leaders to seek divine intervention over the murders and robberies in the city," he said.
Sibindi appealed to residents to help the police finalise outstanding cases.
"As residents, we need to work with the police because these criminals live among us and we can make sure that we provide information, as it is for our security," he said.
Bulawayo United Residents' Association organising secretary Anglistone Sibanda concurred with Sibindi, saying what the police did brought relief to residents.
"The murder cases and armed robberies traumatised many people and we hope that justice will prevail," he said.
"We do not want to live in fear. Residents should help the police so that criminals are brought to book."
Prosecutors reportedly said they were ready to solve the puzzle of a string of murders across Bulawayo, including the double killings of a man and his girlfriend last year whose bodies were found dumped in a drain in Nkulumane.
Birthwell Sibanda (22) of Old Pumula, Webster Ndlovu (26) of Mabusela Flats and Thabani Lunga (27) of Mpopoma are allegedly facing charges of the couple's murder, two other murders, which include the stabbing to death of a Emakhandeni man and murder of man near the Hyde Park Cemetery, while the other one is still on the run.