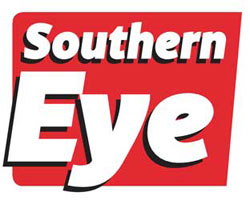 DEFENCE minister Sydney Sekeremayi has piled pressure on the government to carry out a land audit to expose under-utilisation of resources in a bid to allocate soldiers idle farms.
Chief Reporter
According to the Parliamentary Hansard, Sekeremayi told the Senate last week that serving or retired members of the army should be allocated land to asset up income generating projects.
He said the audit should weed out people who are under-utilising land.
"As was once stated by the Lands and Rural Resettlement minister, there are people who have occupied farms and are underutilising them," Sekeramayi said.
"Therefore, there is need for a land audit to establish who owns which farm.
"Once the audit has established those facts, we will approach the relevant minister and request that soldiers be allocated the idle farms."
The Zanu PF government has been dragging its feet on the land audit, insisting that there could be no inspection as long as the country was under sanctions imposed by the West.
The land audit was one of the contentious issues in the Global Political Agreement — precursor to the unity government — which was not implemented.
The government has repeatedly refused to disclose findings of all its previous land audits since 1980, amid reports that some senior government officials own more than one farm.
But Sekeramayi said once the audit was conducted, idle land should be given to the uniformed forces.
"So when this land audit is being carried out, please let us help each other ensure that land is not allocated to those people that will leave the land lying idle" he said.
Sekeremayi was responding to inquiries on what measures could be employed to ensure that soldiers go into farming.
Last year, Lands and Rural Resettlement minister Douglas Mombeshora indicated that the audit would start this year when funds were made available.
The audit will cost $35 million.