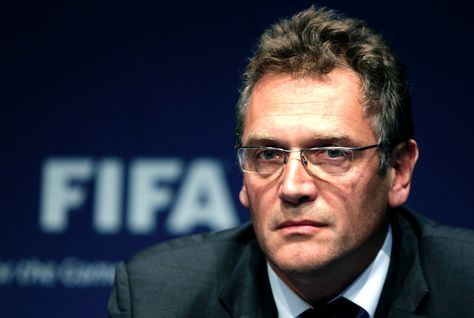 WORLD Football mother body Fifa has warned the country of a possible ban from all football activities if the government goes ahead with their plan to dissolve the Zifa board.
HENRY MHARA SPORTS REPORTER
The warning came on Saturday, some few days after Sports deputy minister Tabeth Kanengoni called for the immediate ouster of Zifa president Cuthbert Dube for gross incompetence.
Speaking during a Parliament question-and-answer session on Wednesday, Malinga said football stakeholders who voted Dube into office should rescind their decision because he had failed the local game.
However, in a letter addressed to Dube and made available to this newspaper, Fifa has regarded Malinga's threats as a direct political interference by the government on Zifa's affairs and the world football mother body has strongly warned of the country's possible ban should the meddling continue.
Dated January 30, the letter written by Fifa secretary-general Jerome Valcke and copied to Caf, reads: "We have learnt from media reports that Zimbabwe authorities have supposedly discussed a possibility to disband the board of the Zimbabwe Football Association (Zifa).
Should the allegations proved to be true, we would like to remind you that according to articles 13 and 17 of the Fifa statutes, Zifa has to manage its affairs independently and with no influence by any third parties.
"Failure to do so would be considered as a violation of the Fifa statutes and Zifa would be subject to sanctions, including a suspension. In addition, the suspension would only be lifted once the status quo has been restored.
"Lastly, a suspension would mean that all Fifa member associates will not entertain any sporting contact with Zifa and that Zifa would not benefit from any programme or financial assistance from Fifa and Caf.
"We ask you to inform the interested parties accordingly and to provide us with a report on the situation as soon as possible."
Malinga has, however, said the country had reached a point where it was prepared to bear the brunt of a possible Fifa sanction in an effort to save the game which has sunk into murky waters.
The Warriors have failed to qualify for three successive Africa Cup of Nations finals and the 2014 Fifa World Cup during Dube's reign while the Mighty Warriors' preparations for both the 2016 Rio Olympics and the 2015 All-Africa Games are in limbo.
Dube has been under pressure from various stakeholders in recent times to step down.