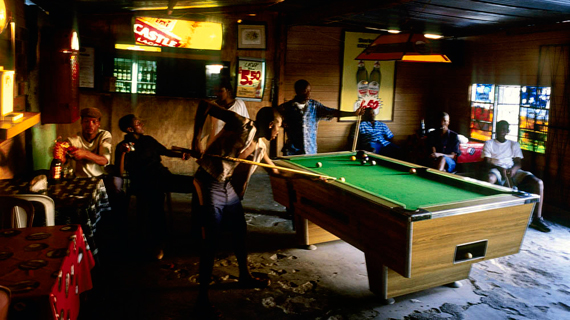 POLICE in riot gear stormed two beer outlets in the high-density suburbs of Mambo and Ascot on Tuesday, beating patrons in retaliation after a resident had reportedly assaulted four cops who wanted to arrest him for public drinking.
Stephen Chadenga OWN CORRESPONDENT
Patrons who spoke to Southern Eye said a group of riot police arrived at the shopping centres in the two suburbs and randomly assaulting them with batons.
"We were drinking beer when a police truck full of cops stormed a bar at Mambo shops and started beating patrons randomly," Shepherd Mushipe said.
Another patron, who said he was drinking beer with friends at a bar at Ascot shops, said he was shocked when baton-wielding police officers entered and assaulted them.
"We were surprised when about 10 cops in riot gear stormed the bar and started beating patrons at random without bothering to explain the reasons for their actions," a patron, who only identified himself as Mhofu, said.
When this news crew arrived at Ascot shops yesterday at around 5pm the area was deserted with a police truck full of cops in riot gear parked nearby.
Though the cops refused to reveal the reasons for their presence, investigations by this paper indicated that four officers had been beaten by an imbiber who was resisting arrest, leading to the heavy handed police retaliation.
The beer drinker, according to witnesses, escaped after beating the cops, who proceeded to Mtapa Police Station and returned with reinforcements. Police provincial spokesperson, Inspector Joel Goko was non-committal on the matter.