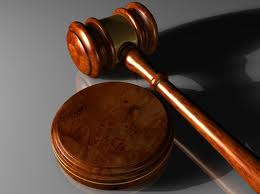 An unlicensed motorist, who allegedly knocked down a pedestrian and fled from the scene, was arrested at the weekend and brought before the courts yesterday.
PRESTIGE GAMA/ MELODY CHIMHAU
S'khumbuzo Martin Nyathi (32) from Pelandaba, Bulawayo,  who reportedly escaped the scene after killing a man, last week pleaded not guilty to murder, instead opting for a culpable homicide charge, when he appeared before Western Commonage provincial magistrate Willard Mafios Moyo.
He also pleaded guilty to the other three counts of driving without a licence, failing to stop after a road accident and failing to report the accident to the police.
He was remanded in custody to January 30 for continuation of trial.
In his defence, Nyathi said he panicked when the accident happened and failed to face the consequences, opting to escape.
"I panicked after I hit the deceased, Fellow Dube (53), and I decided to leave the scene immediately," he said.
"So many people were standing there and if I stopped, it is certain I was going to receive mob justice.
"I want to send my sincere condolences to the deceased's family and ask that they forgive me for the mistake I committed."
Prosecutor Mufaro Mageza told the court that on January 20 this year, the deceased was on his way to work with a couple of friends when a swerving vehicle approached them.
Nyathi had lost control of his vehicle and hit Dube, who rolled on the road for about 30 metres and died.
He fled the scene of the accident. The police were called to attend the accident, but Nyathi had fled.